This Christmas, we decided to upgrade a few things on the house instead of exchanging gifts. Today we had one of those upgrades completed! We got a new back door!!!
I didn't think I would ever be this excited over a door but I happen to LOVE the new one! The old one was a solid door without a deadbolt...which always worried me.
We thought a glass door would let in a lot more light and give us a chance to add a deadbolt lock.
We were right! It lets in a lot more light and I love the additional view of the backyard!
Here are a few before pictures: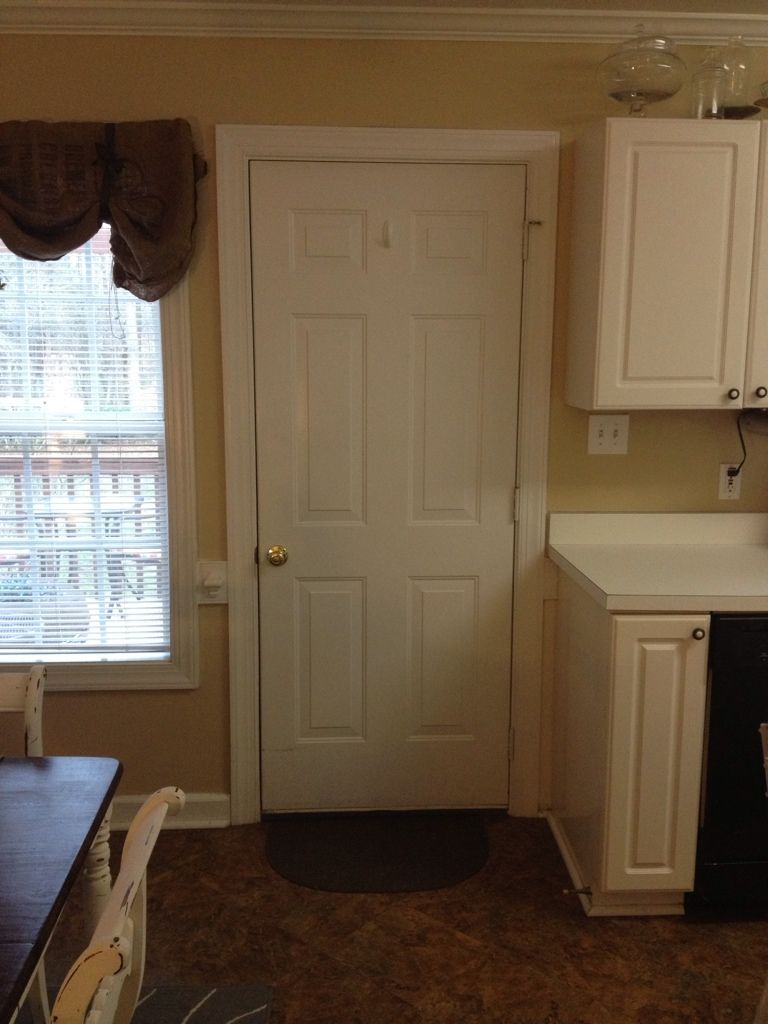 Here is the new door:
Here are the doors next to each other for an easy comparison :)