A month or so ago I found an adorable green cart at the local flea market. I was so excited to get it home and find the perfect spot for it!
My sister in law, Blair, and my good friend, Mica, both have little carts in their dining area that hold their coffee makers.
Here is Mica's: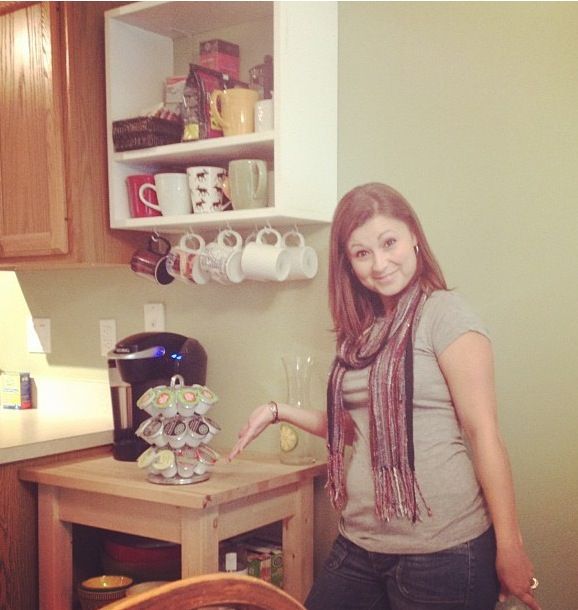 Here is Blair's: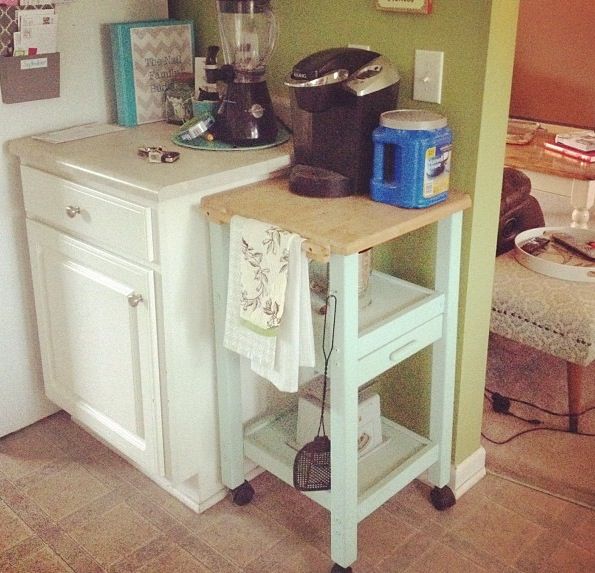 I have always wanted one myself to free up some counter-top space and make it more accessible to company.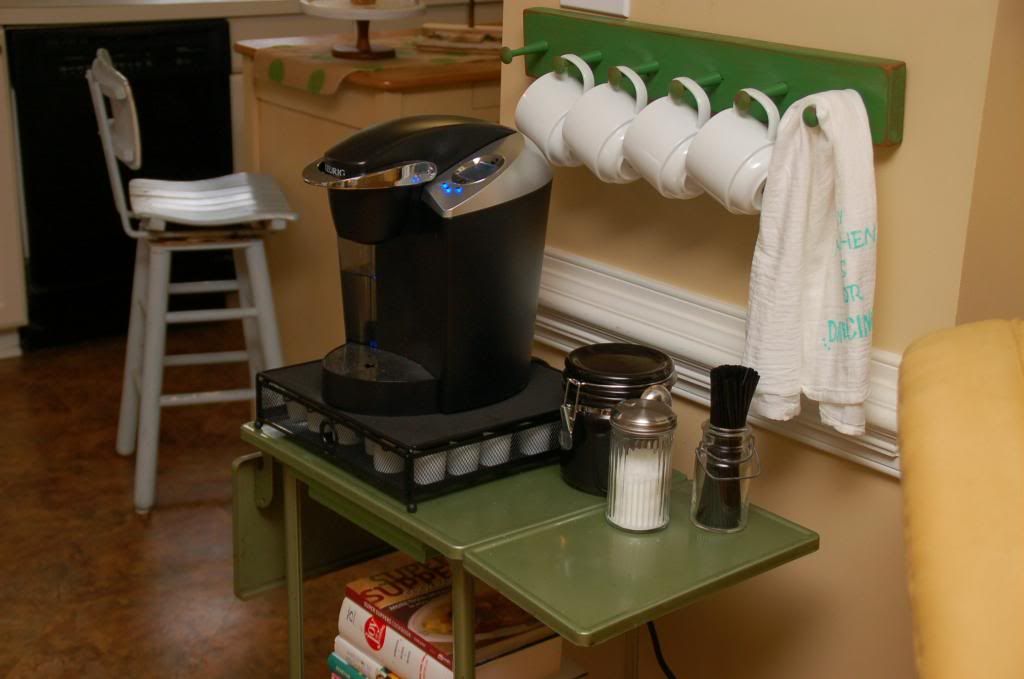 I decided to put my cart on the small wall that divides out kitchen/dining area from our living room. I put the coffee maker on it and put some coffee essentials in the cart's drawer.
I also bought a K-Cup drawer to hold the K-Cups.
The hubs found a cute little rack and he hung it above the cart to hang our mugs!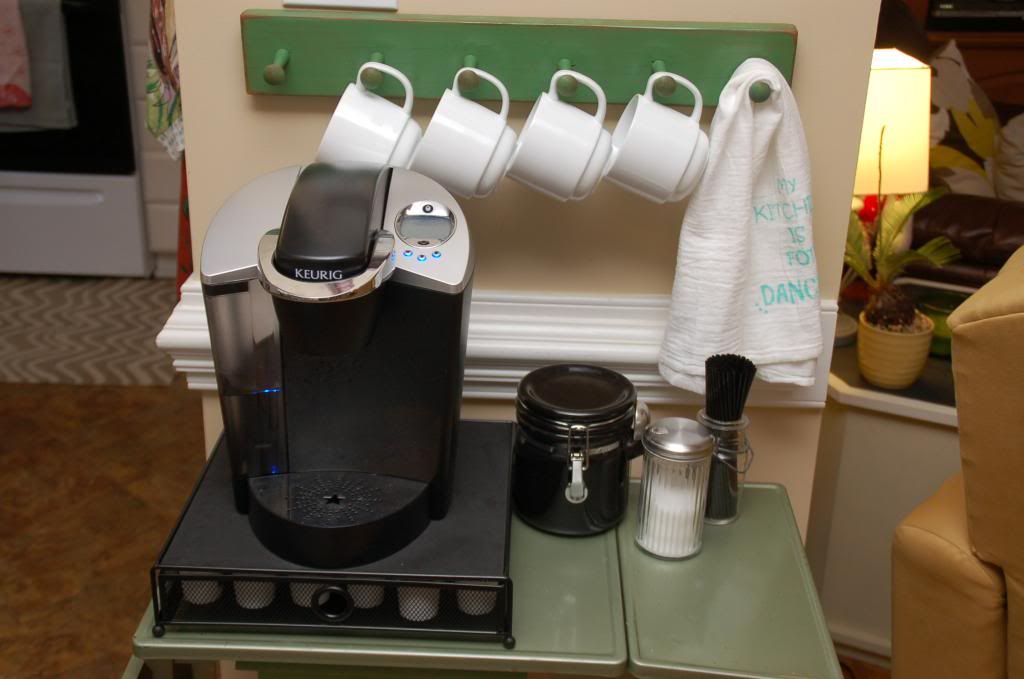 I also used the shelve below to store our cookbooks!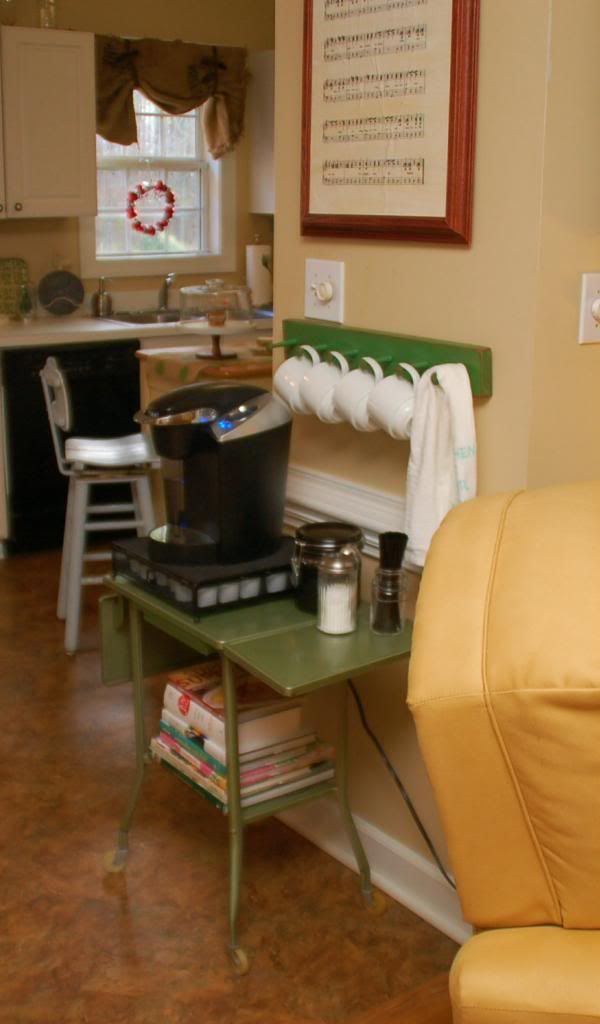 I am really happy with it!!!