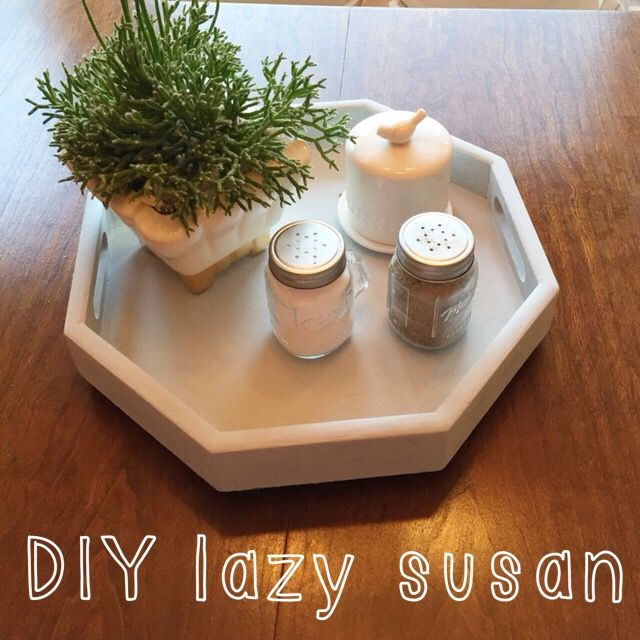 Needed Supplies:
Tray or Plate- Mine is a yardsale find for $3
Lazy Susan turntable- I bought mine from Home Depot for under $5
Paint for tray
Glue (not pictured)- I used...Loctite All Purpose Go2 Glue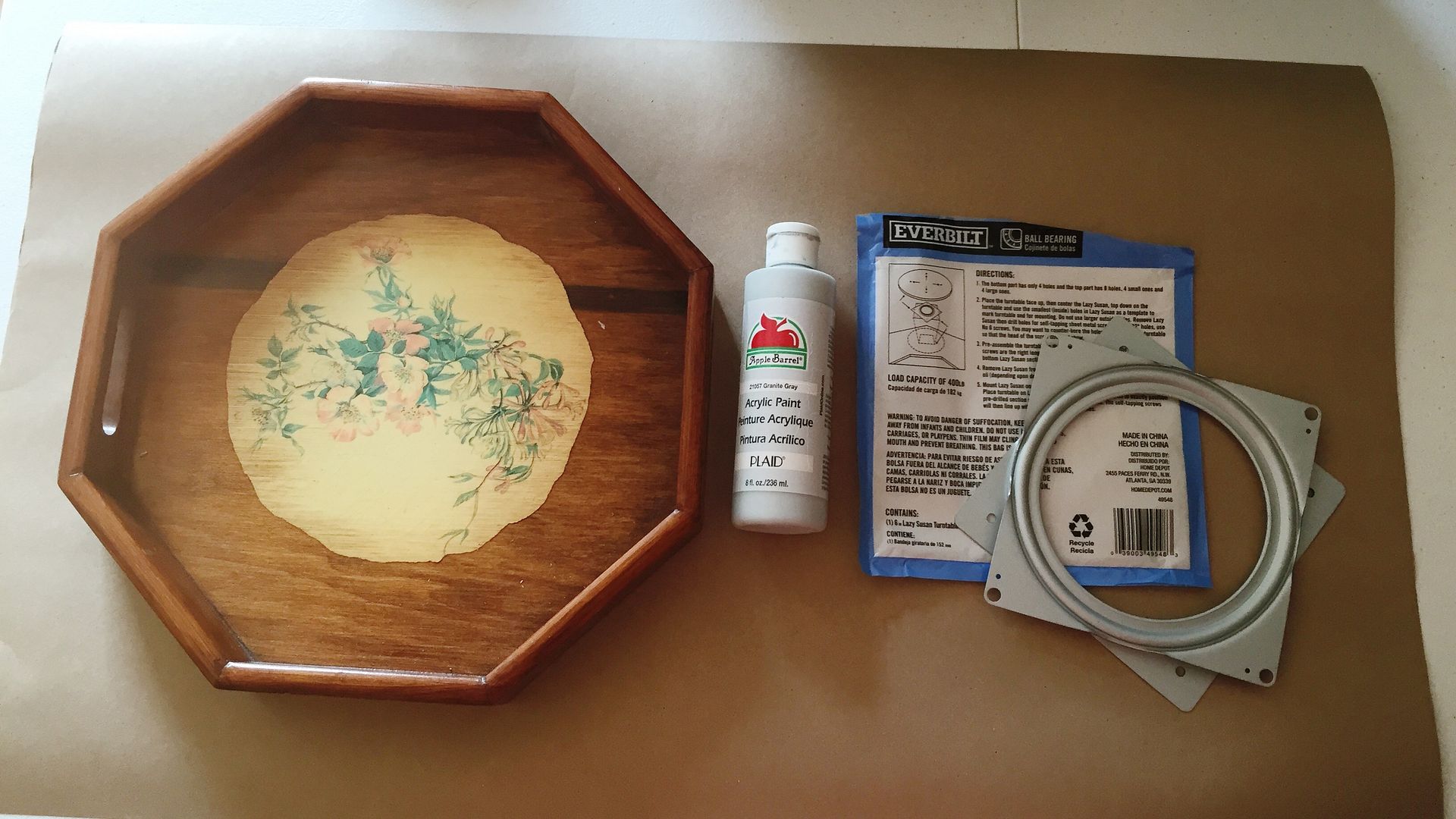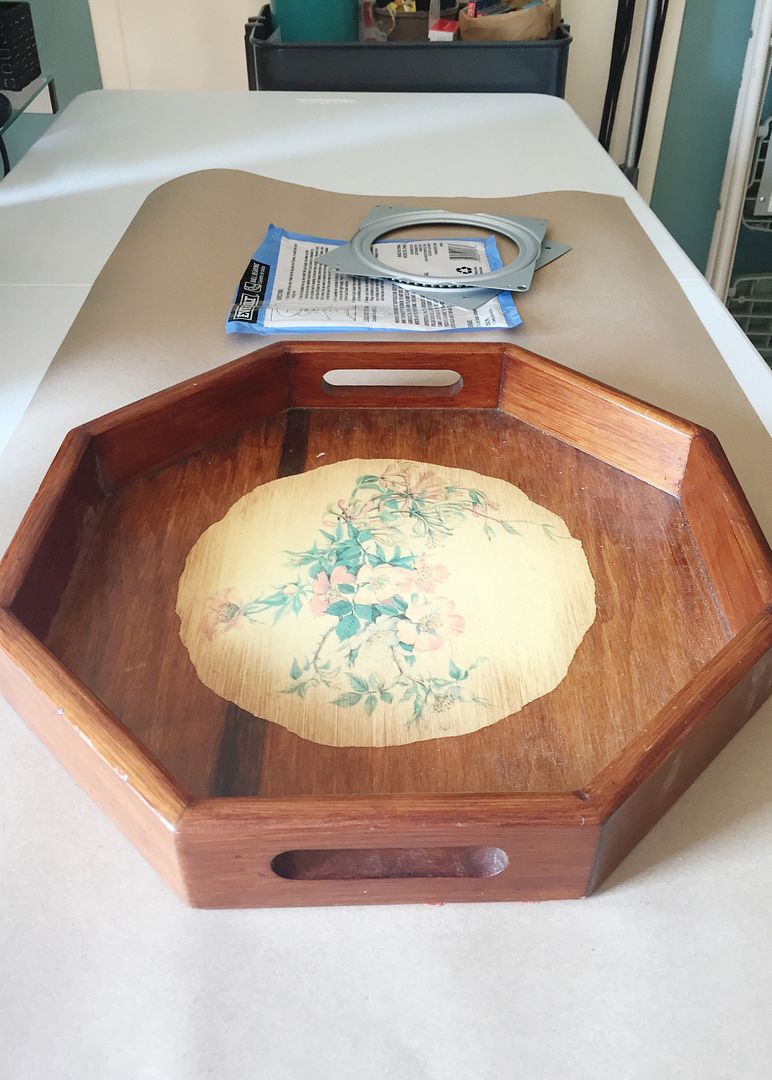 First, I painted the tray a light gray color.
Once it dried, I glued the turntable onto the bottom of the tray. I stacked some books on to keep the turntable in place while the glue dried.
Once the glue dries, you are ready to use it!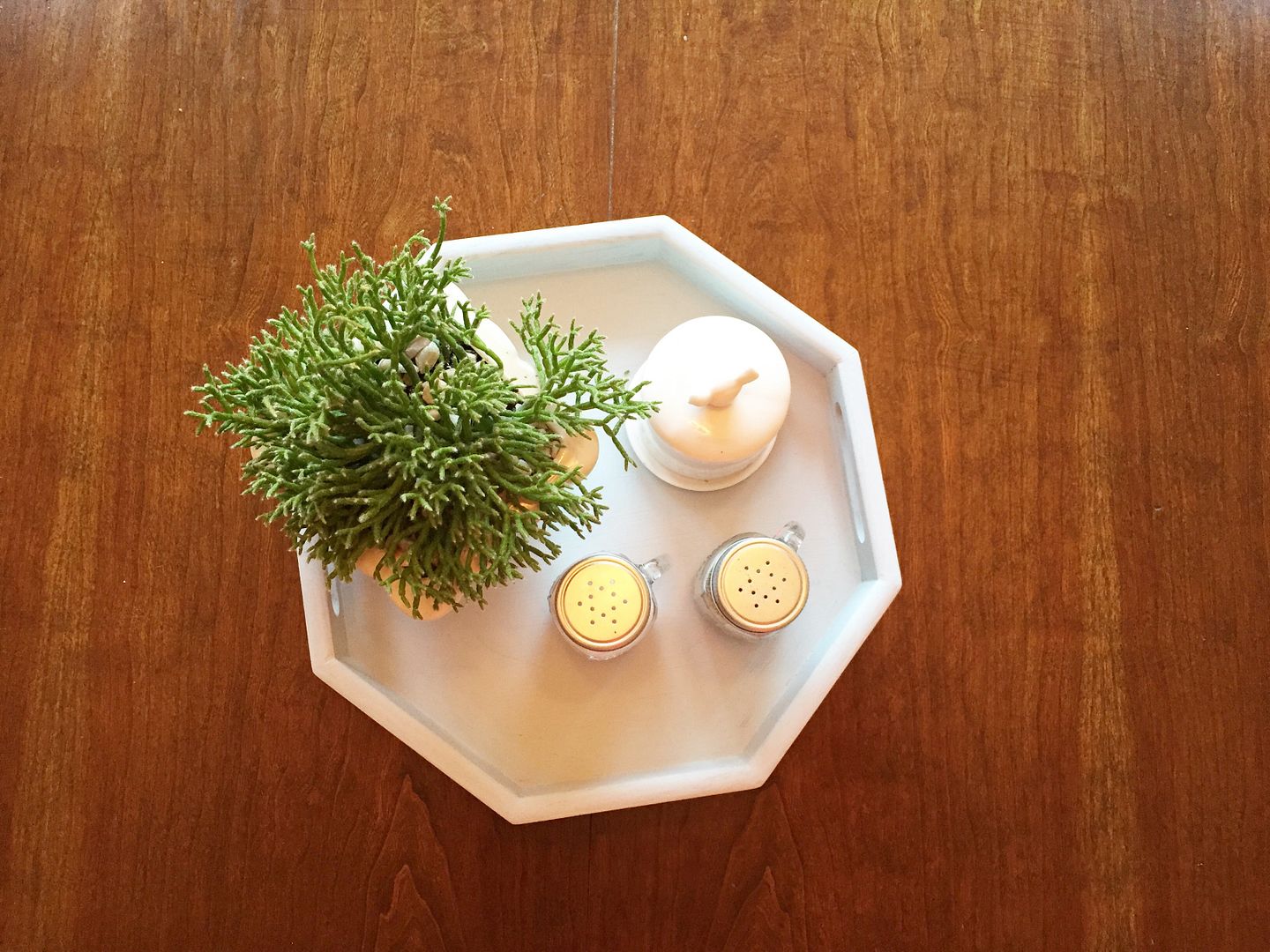 I also tried it out with craft supplies because I think it would be awesome in the middle of a craft table to house all of your supplies!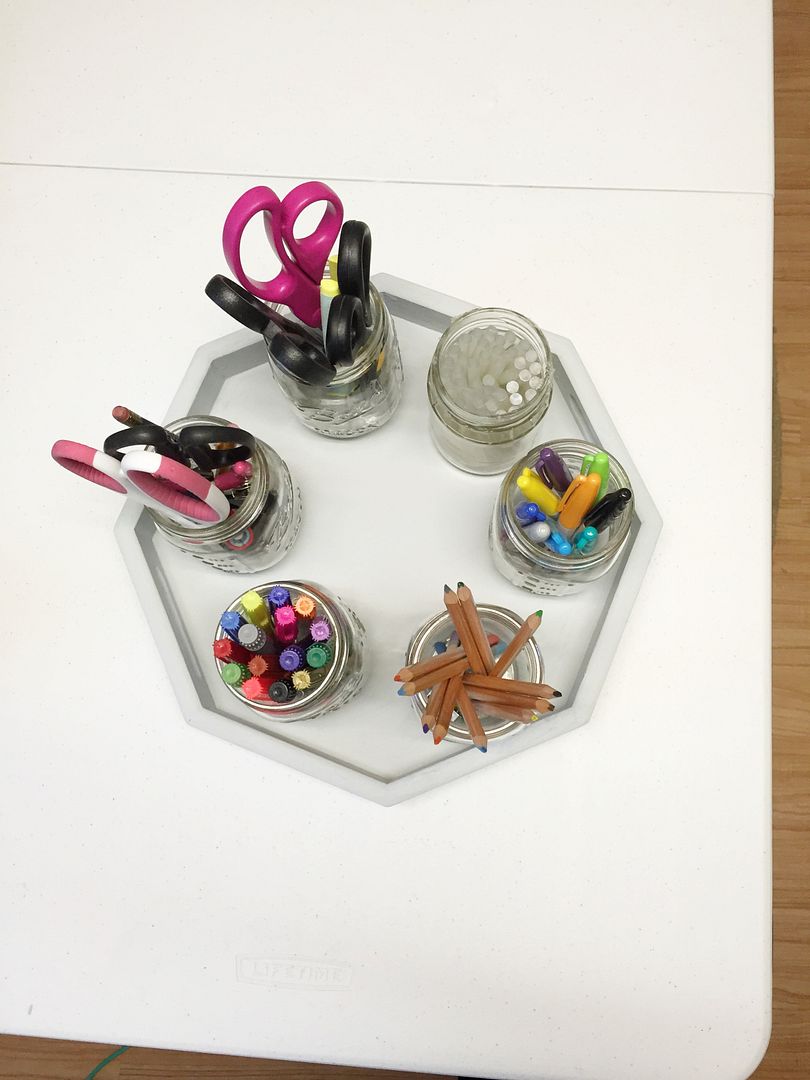 It will be finding a home on my best friend, Allie's, table! This was such an easy and cheap project. I am excited to make another one in the future!