This weekend we celebrated the upcoming marriage of one of my best friends, Lauren. We decided to make a few crafts as part of the Bachelorette weekend!
I brought supplies for everyone to paint their own canvas bag!
Supplies:
Canvas bags-- I bought them in packs of 3 at Michaels
Acrylic paints
painters tape
paint brushes
We used painters tape to tape off designs on our bags....stripes and chevron were both really popular! We painted the bags and then removed the tape. Once the paint was dry, some of the girls decided to freehand their initials on the bag as well. I think they turned out great!
Here is a look at all the designs they came up with!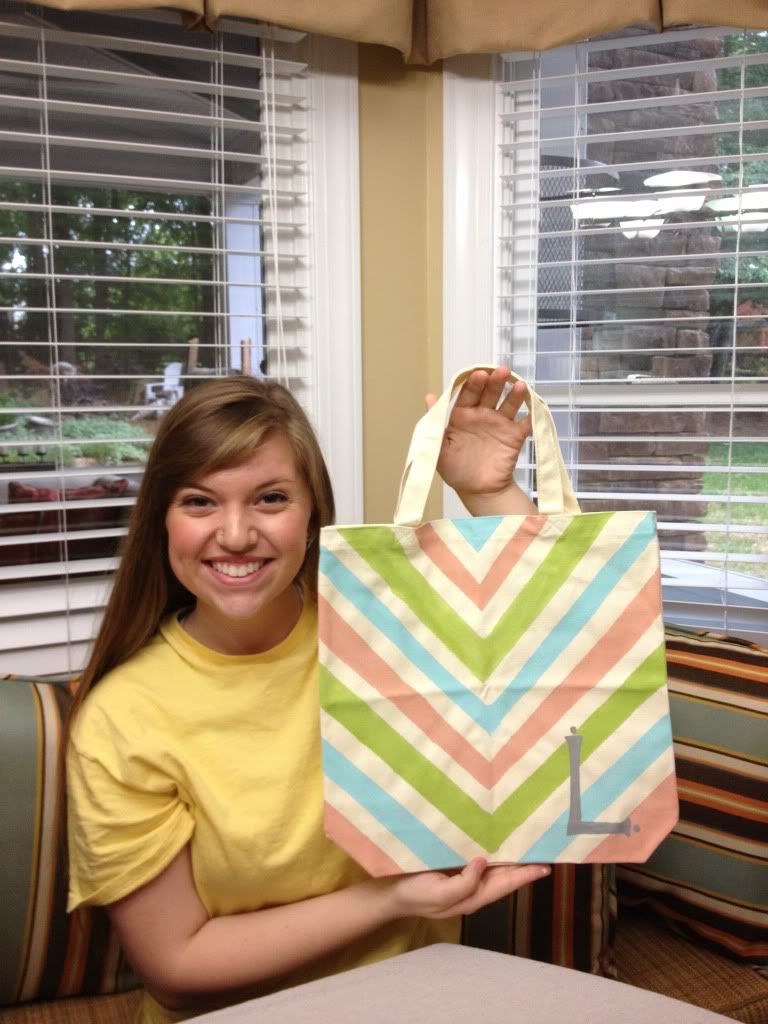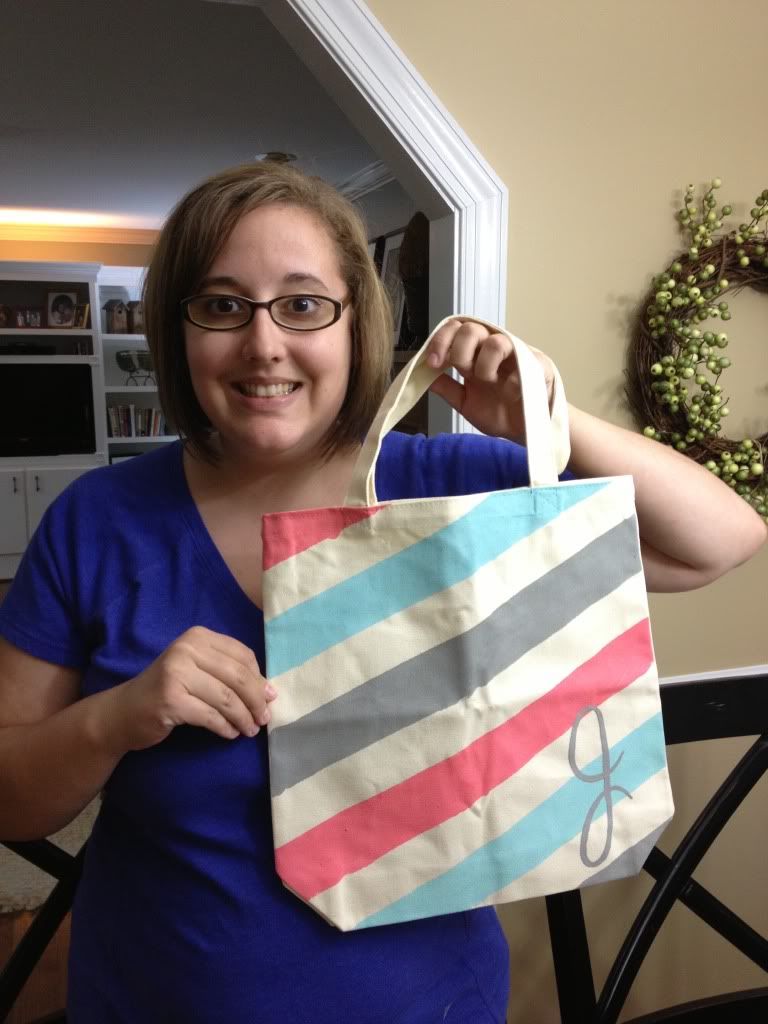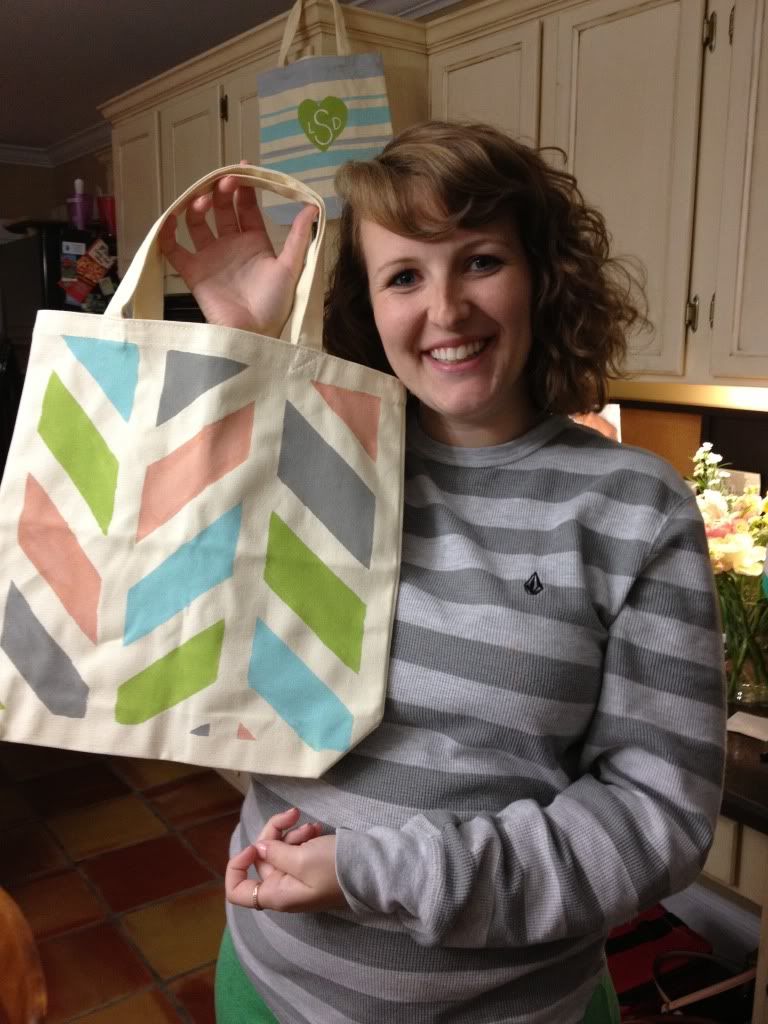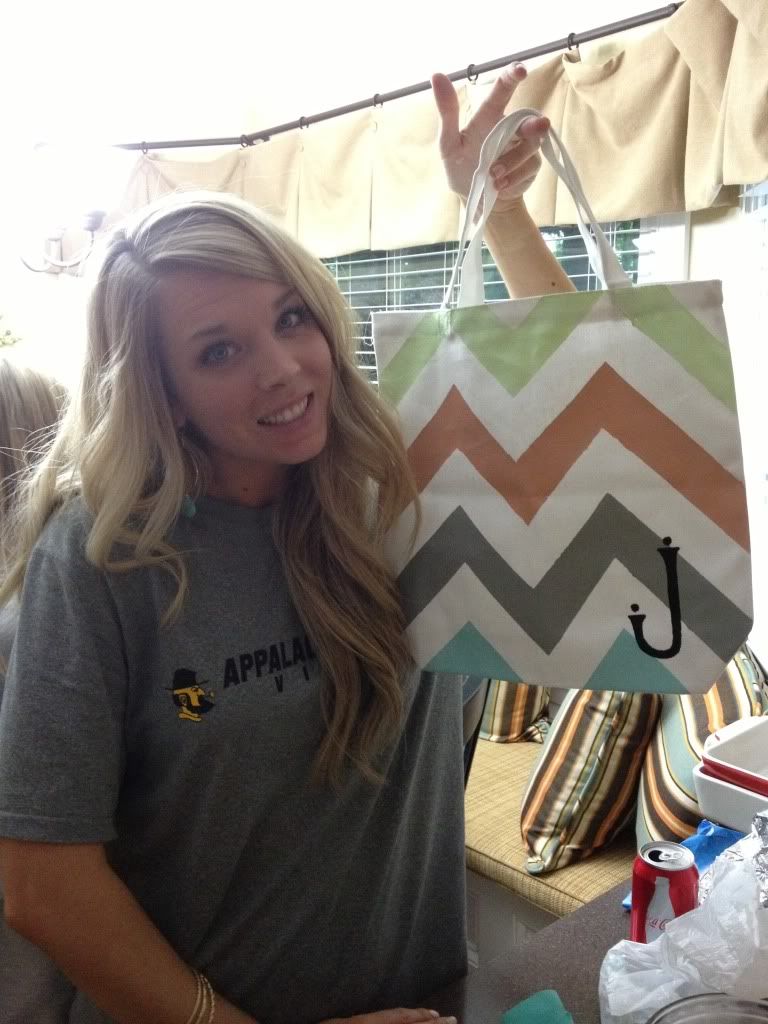 We had such a great time and the bags turned out great!