We found this old corner shelf at the local flea market and snatched it up for $20. It needed a lot of work but we thought it was worth it for that price! We thought it would be a perfect piece for the nursery!
Here it is before:
We began by scraping all of the paper off the shelf...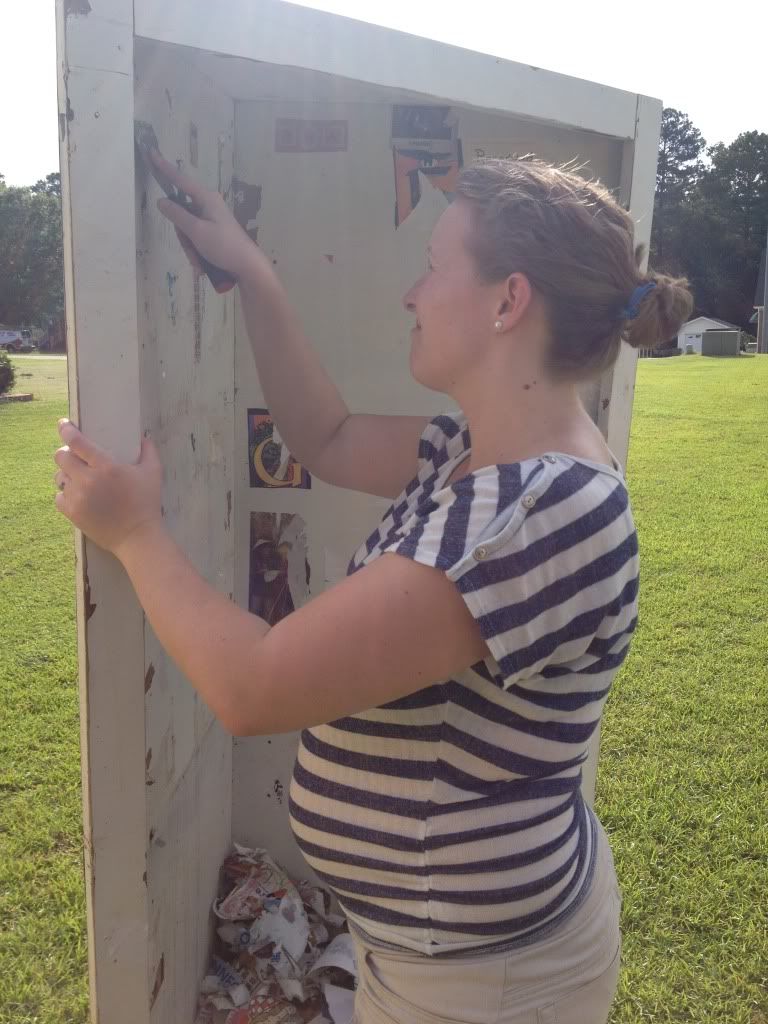 Gabe gave it a good cleaning...
Then he painted it...
Then he moved it...
Now it's in the nursery ready to be loaded with fun goodies!
I can't wait to show it to you in the nursery reveal!