My best friend and neighbor is having a precious baby girl later this summer and we threw a baby shower for her earlier this month!
My amazing co-host, Sarah, came up with an awesome theme of a southern shower. We decided to have it at 7 PM on a Saturday and serve desserts that are popular here in the south!
Most of our decor had a southern vibe as well, using burlap and mason jars.
Check out the pics I snapped of the decor and invitations! We had a blast!
Sarah cut out the invitations using her Silhouette Cameo....they are shaped like mason jars! I printed out the details on cardstock and we glued them in place and tied some twine around the top!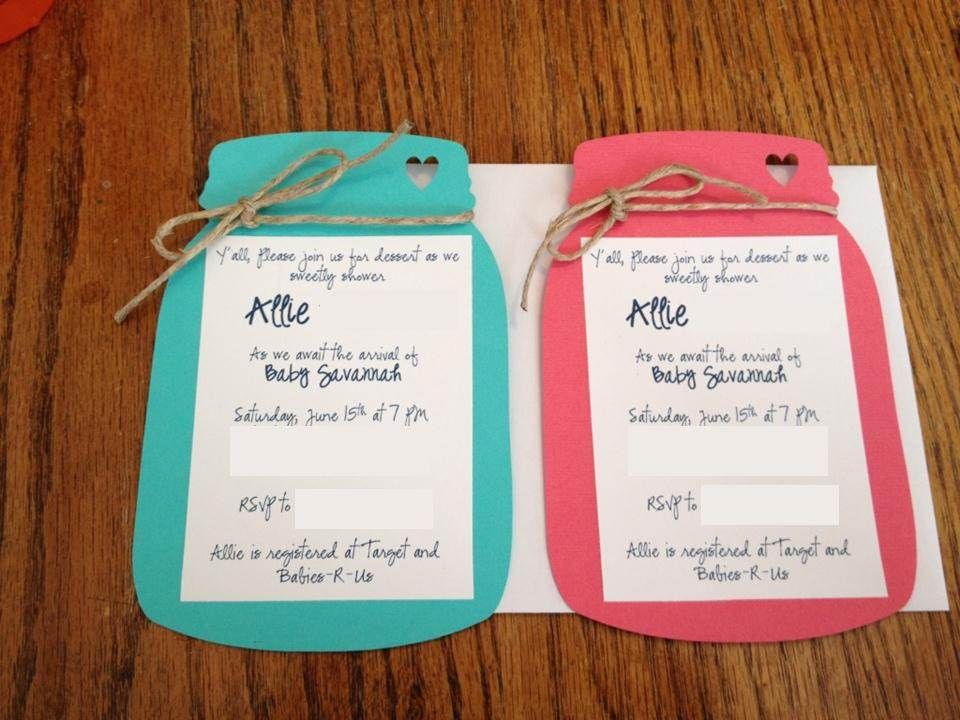 This little station was set up for our shower activities....we had diapers for writing messages for those late night diaper changes! We also had a calendar for our guests to guess when Savannah will arrive!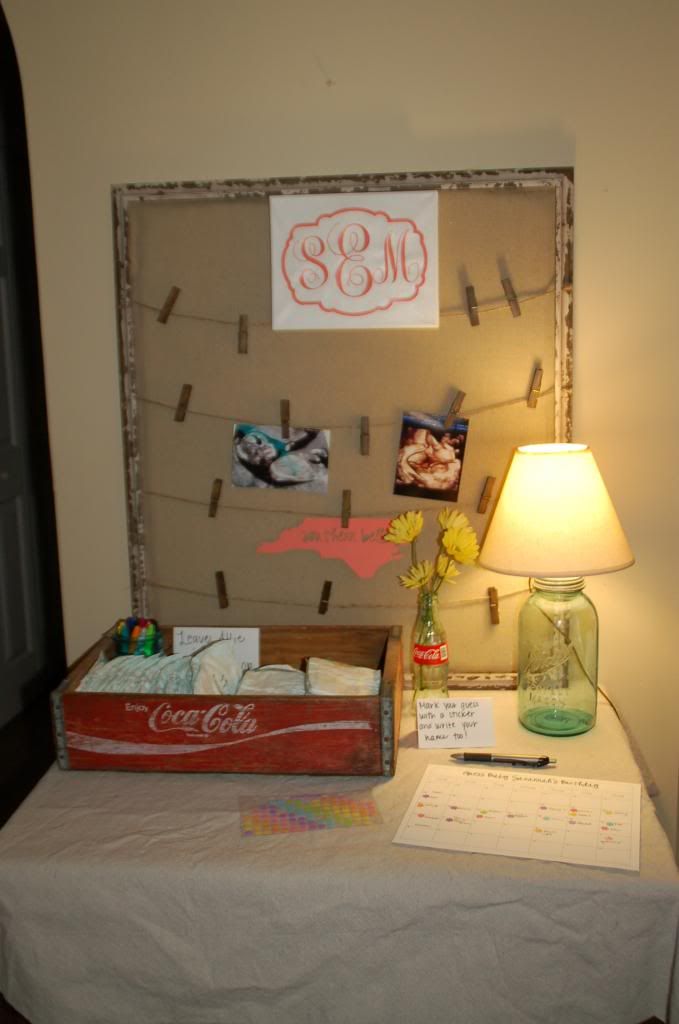 We put this burlap "baby" banner over the buffet in the dining area...we had a mini candy buffet there as well.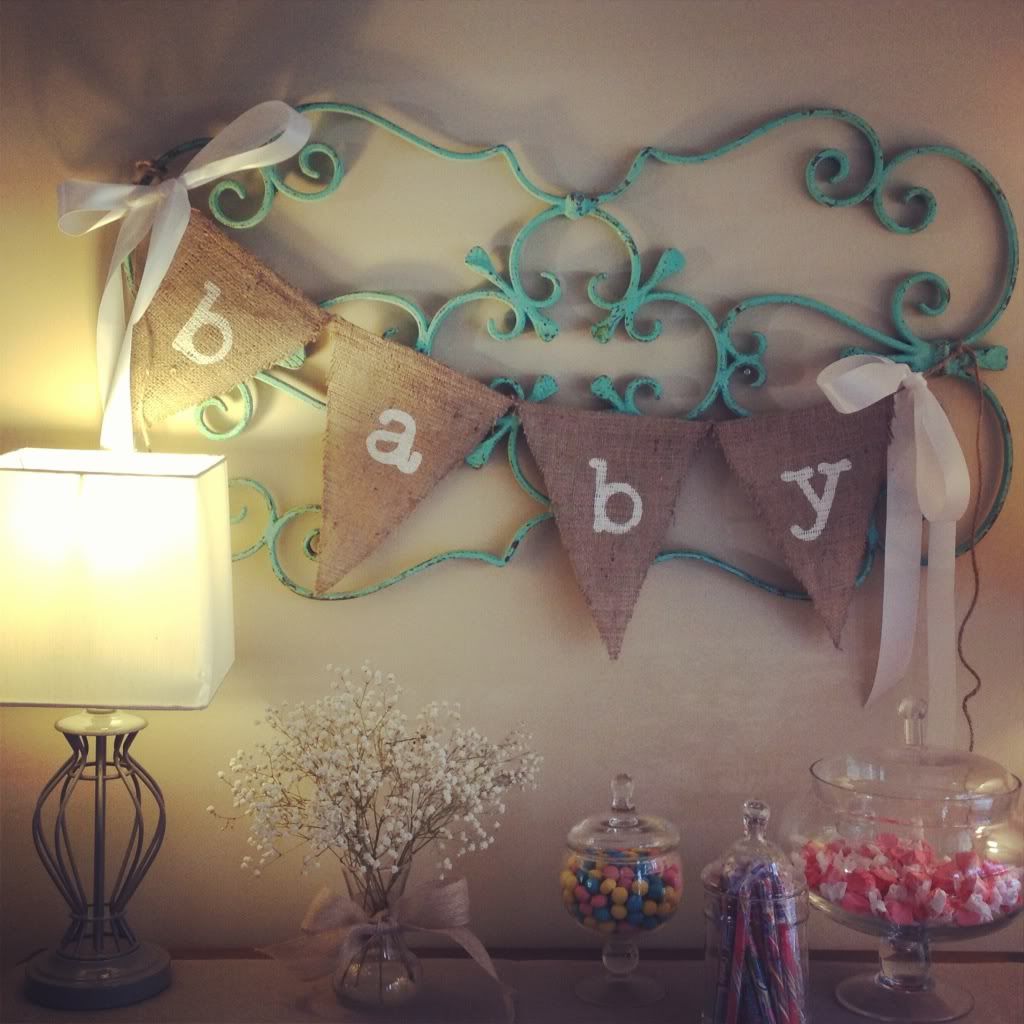 On the mantel we used my "Celebrate" burlap banner and a bassinet to hold all of the gifts!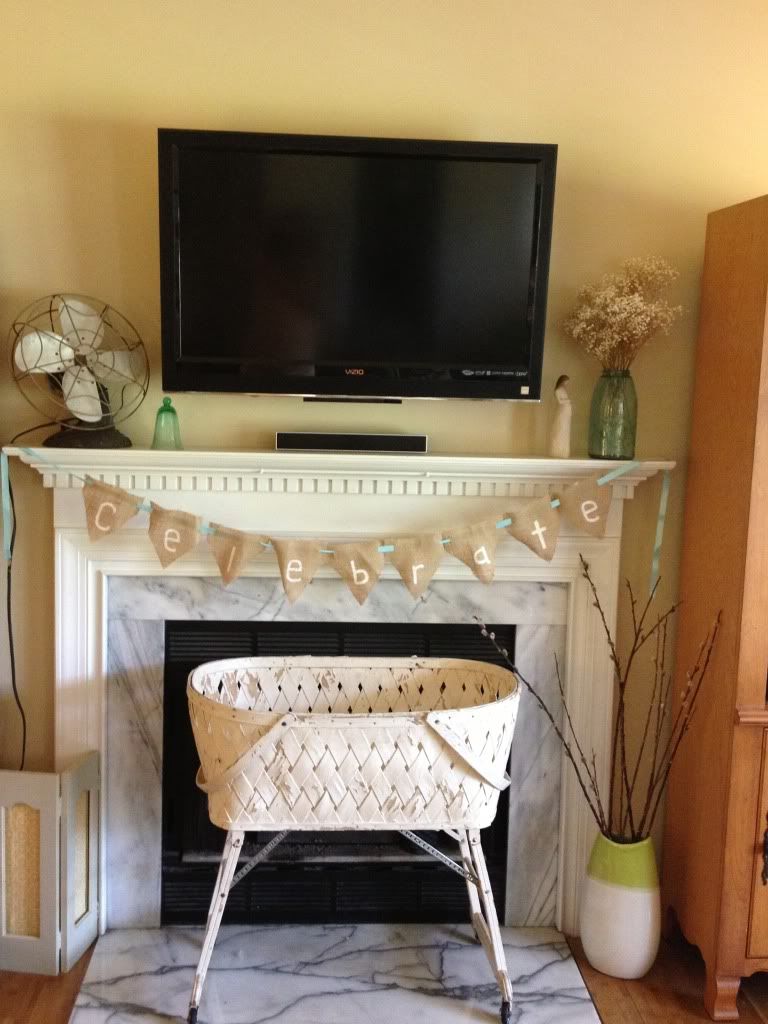 We served drinks in mason jars! Sarah made little tags (also cut by the Silhouette) and wrote a sweet southern name on each one!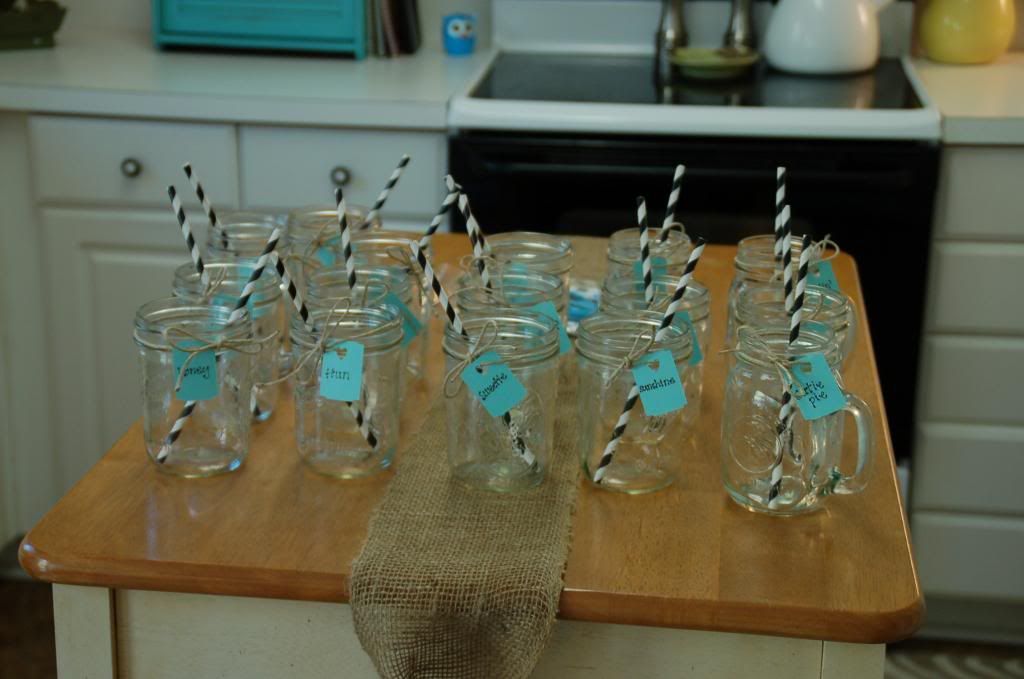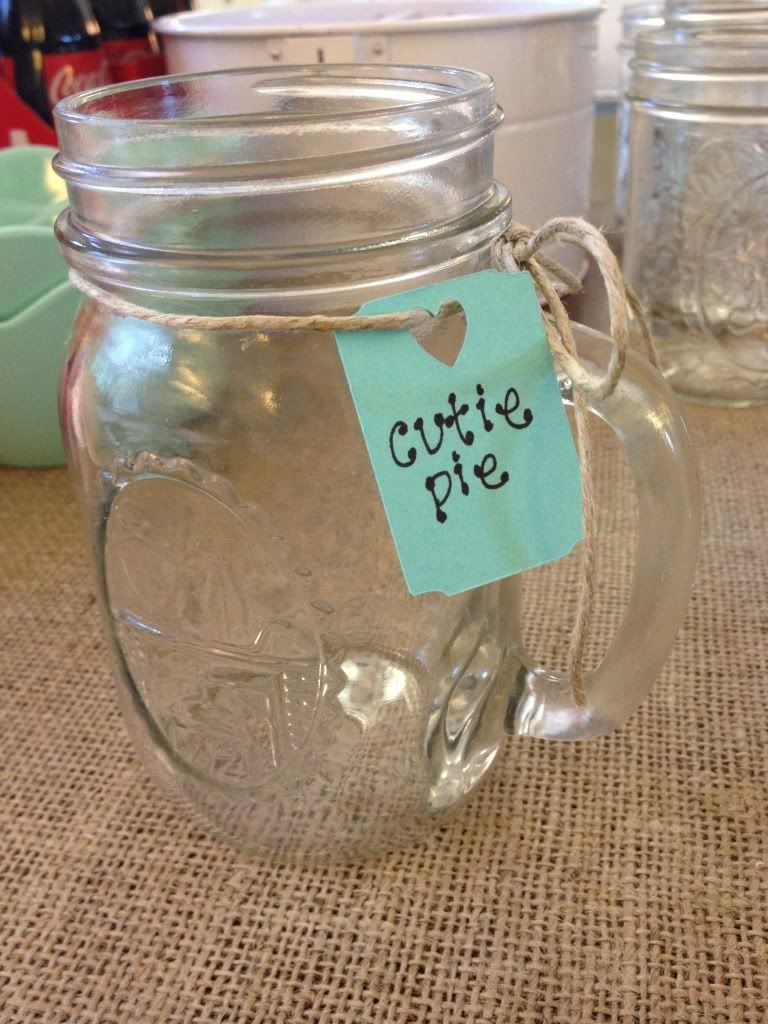 I didn't ever take a pic of our food but our menu consisted of:
Pecan Tarts
Peach Cobbler with Vanilla Icecream
Moonpie Banana Pudding
A Veggie Tray
Pimento cheese and pita chips
We also served sparkling strawberry lemonade, sweet tea, and Coke in glass bottles :)
We had so much fun putting everything together and shower itself was so much fun!!!