OK, so WE didn't paint it, we had someone else do it, but STILL, I LOVE IT!!!
I have never really been all that crazy about the color of our house. I didn't mind the cream siding but the orange shutters and door were not my thing. I have never done much with orange, I don't think you can find a dot of it IN our house, but it was a big part of the exterior look of our home.
We finally decided to bite the bullet and have it painted. Last week, while I was away for work and then a wedding, they painted it!!!
Here is a before picture:
Here are many after pictures: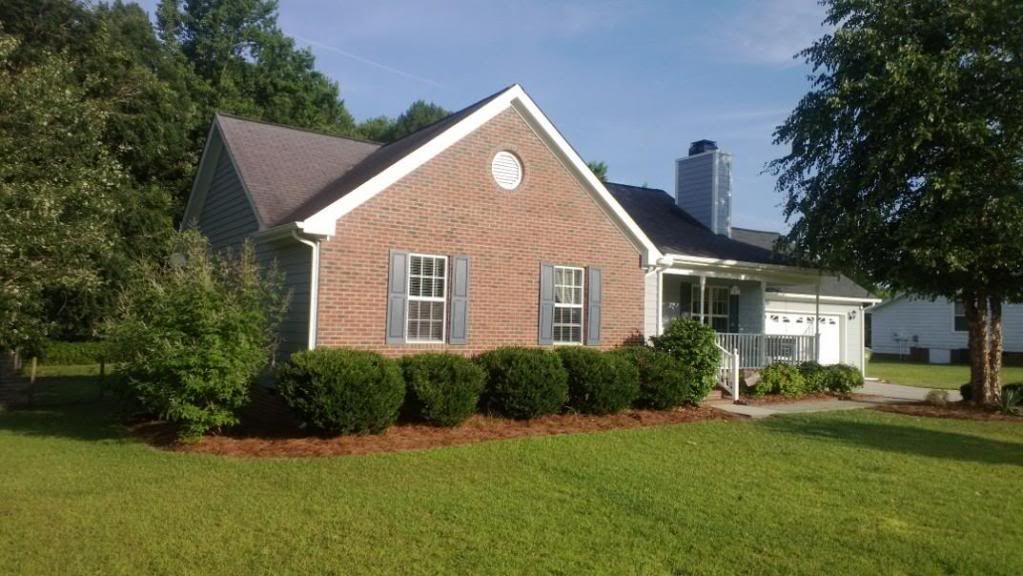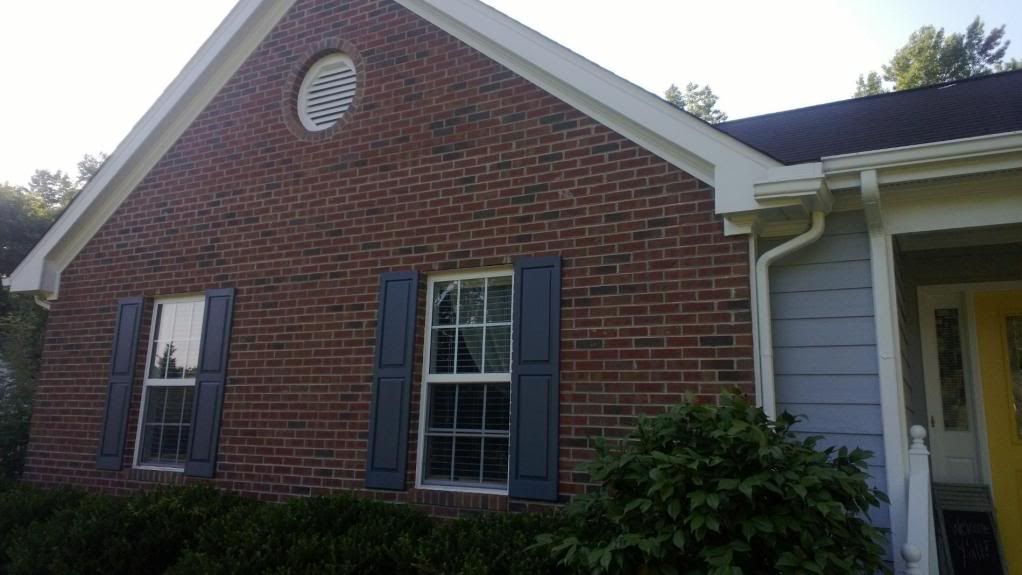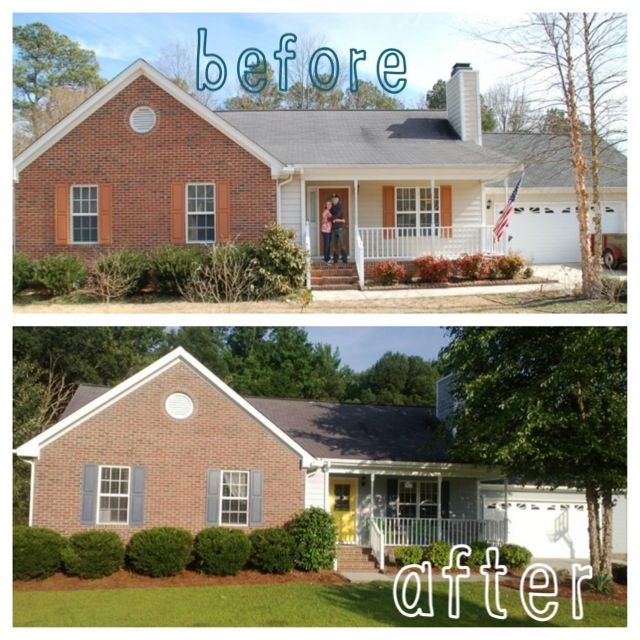 I am IN LOVE with it! I honestly don't think the pictures do it justice! I was really nervous about the bright yellow door but I really do love how it pops off the house and gives it a unique look.
I can't wait to update the front porch furniture with coordinating pillows and a fresh coat of paint for my chippy chairs :)
I'll leave you with a baby bump update! This was me over the weekend in the mountains...i'll hit 23 weeks tomorrow!