We have been working on our nursery a lot lately and it has required a few furniture makeovers. A few years ago we bought a dresser from the local flea market and left it "as is" in our guest bedroom. I have been wanting to make it over for a while but have just held off.
Once we found out we were pregnant, we started moving some furniture around and decided that the dresser would be perfect in the nursery.
This past weekend, the hubby gave the dresser a makeover and it looks incredible!!!
Here is the dresser BEFORE: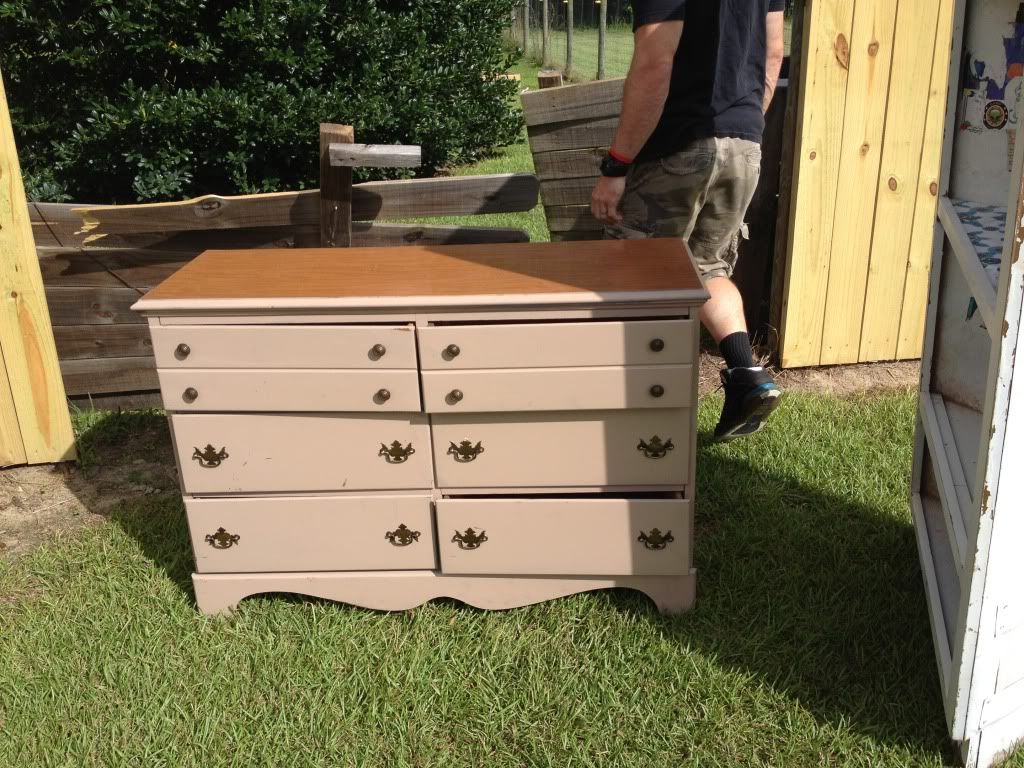 Here it is AFTER:
He taped off the top so that it would stay as it was...painted the drawers gray and the rest of the dresser white. We reused the original hardware. I am SO in love with it! Very masculine but whimsy enough for a nursery!
And a shot of my cutie working on it:
You will have to stay tuned to see it in the nursery! We have another furniture piece that we are working on. I am also making a crib skirt and a valance! Can't wait to show it all to you!