My sweet mom is a huge fan of the show
Fixer Upper
. I am too but I have to admit that, since I don't have cable, I don't watch often. I do keep up with the show on social media and have fallen in love with their products in
Magnolia Market
!
My mom surprised me with this awesome "
Cups for Days
" rack that we had both been eyeing! I was so thrilled to find a spot for it in our house. It is right inside the kitchen area where you can easily grab a mug and make some coffee!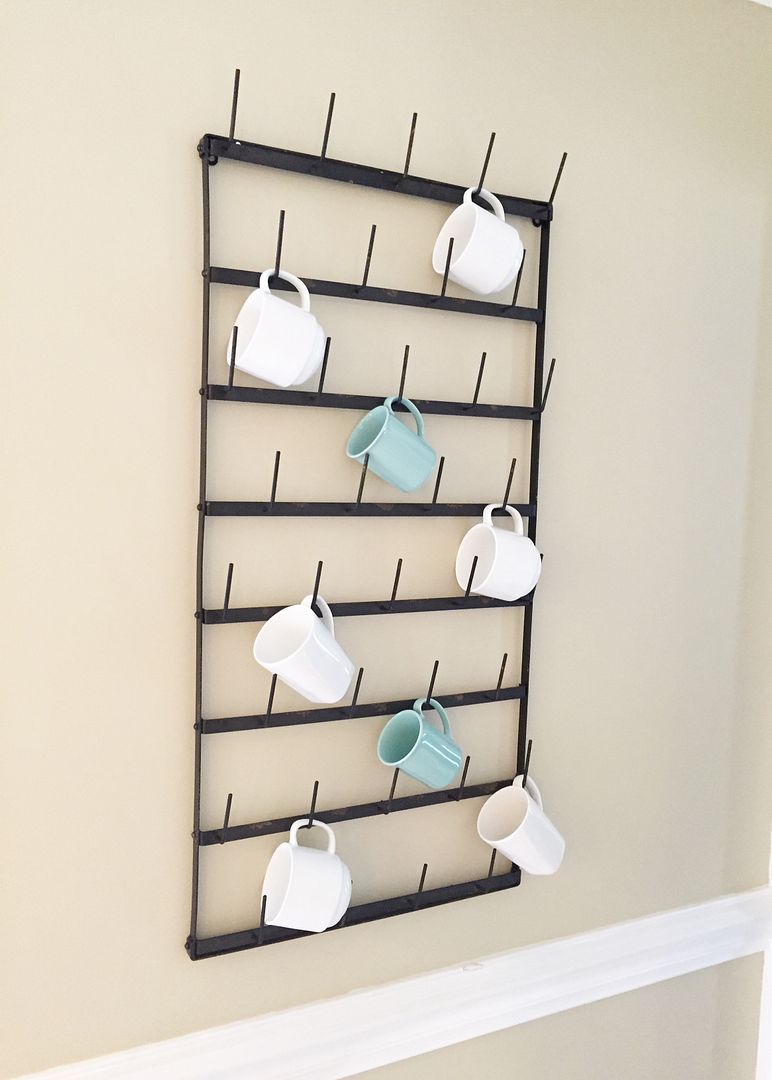 I decided to hang some white and teal mugs up for now. I may be swapping them out later but i'm liking the way it looks currently.
A few more pics to show it off a little more...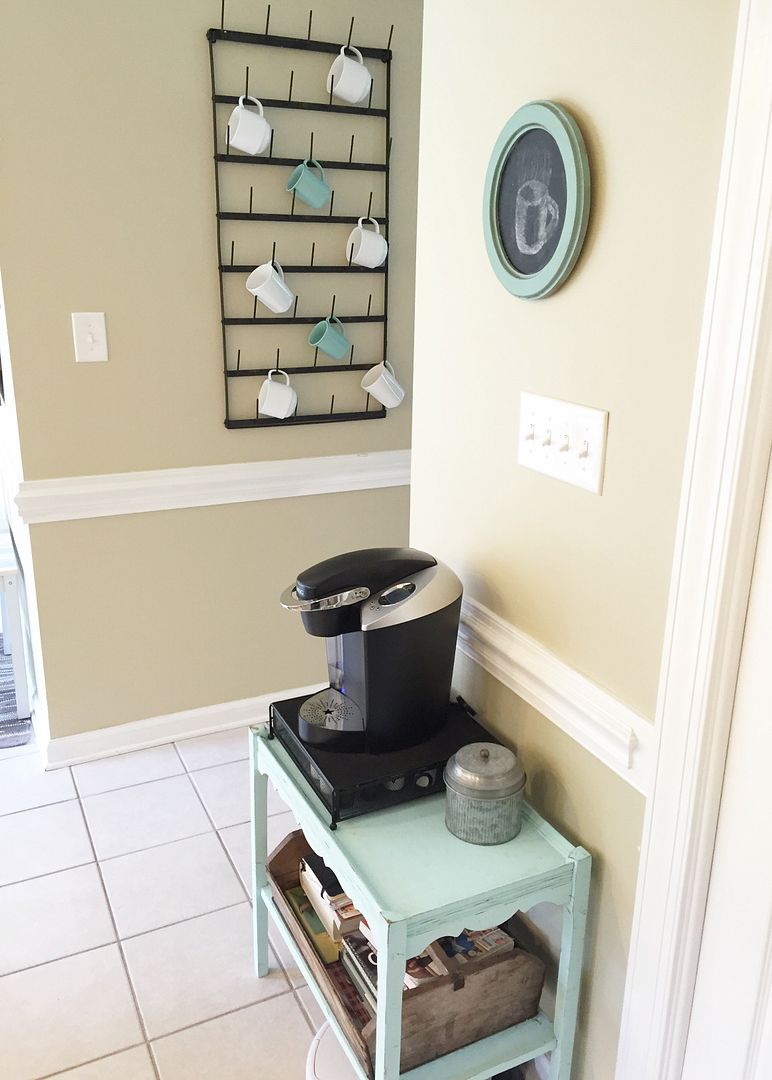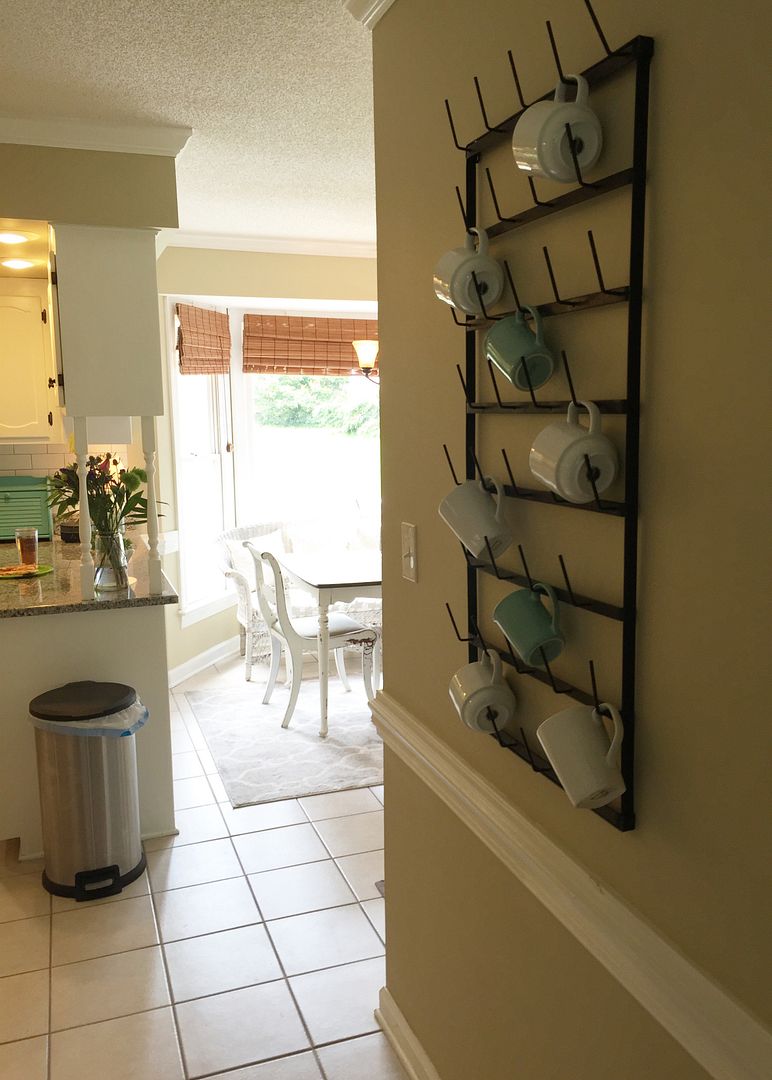 What do you think? Have you ever ordered anything from Magnolia Market? Are you a fan of Fixer Upper?