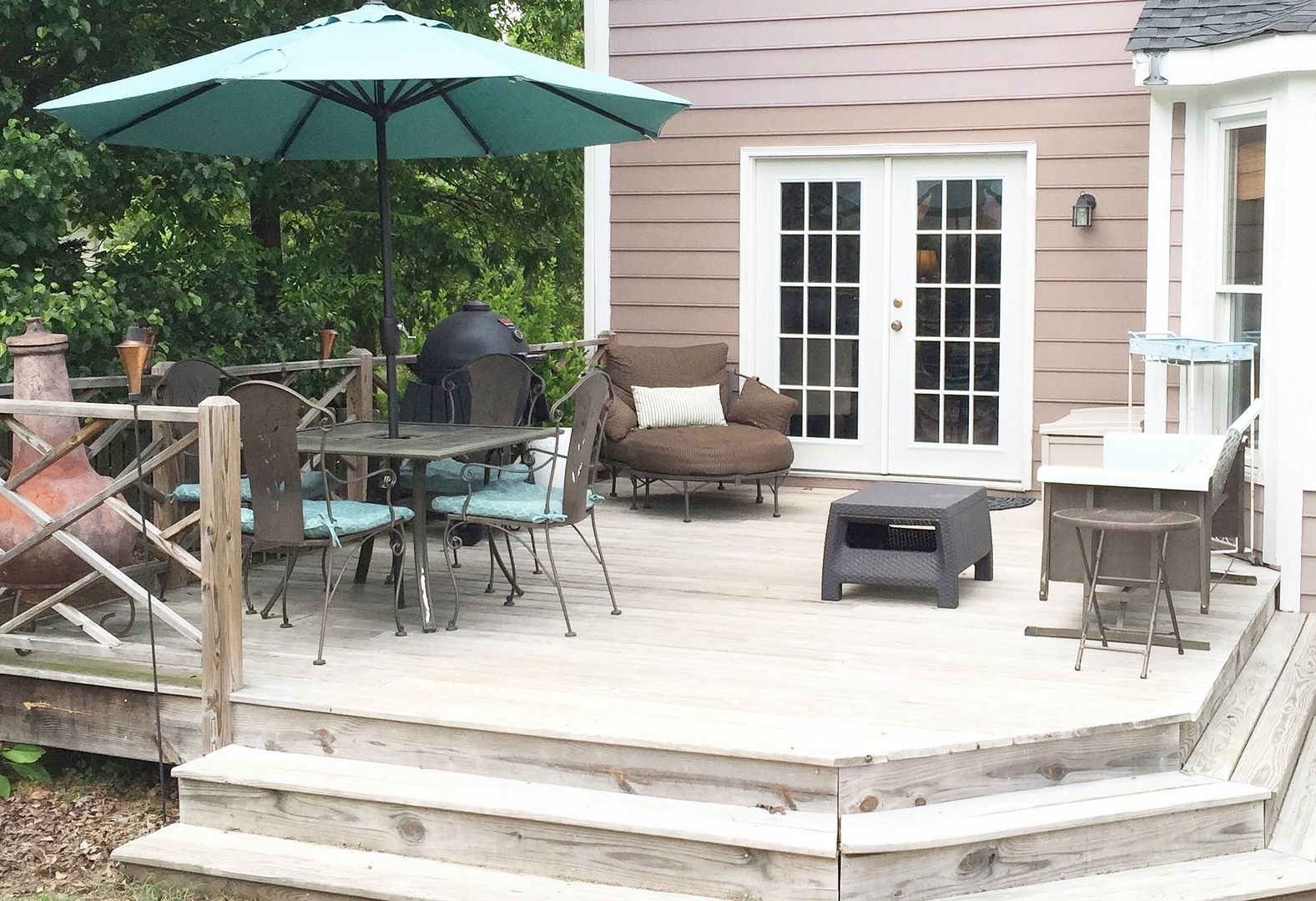 We are loving our back deck at the new house. It is the perfect cozy spot to have a meal, roast a marshmallow, or sit and snuggle.
Our vintage glider was a Craigslist find that we have repainted a few times over the past few years. It rocks so smoothly. We spend a lot of time on this glider after little man goes to bed. It's a great place to unwind after a long day.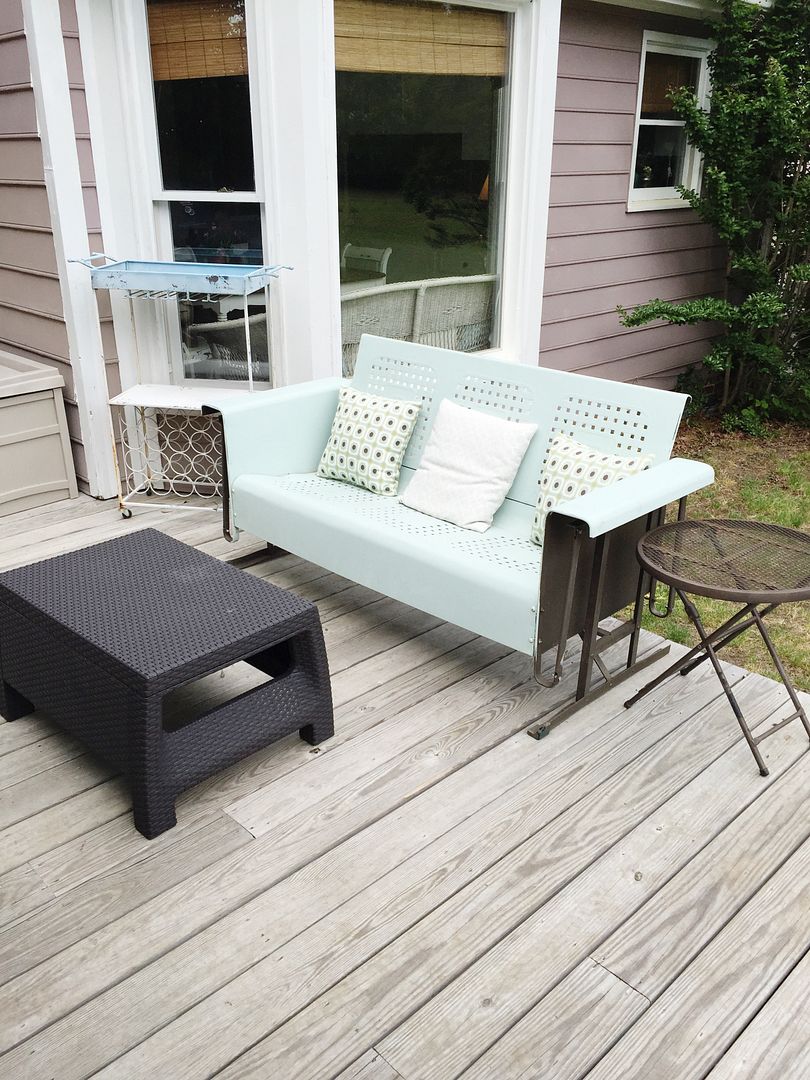 The table is shaded by our umbrella. Our chiminea sits in the corner for cool nights when we are wanting a s'more.
This big cozy chair is a hand me down from my parents. It was purchased from Costco originally. It is a great nap spot on a warm afternoon!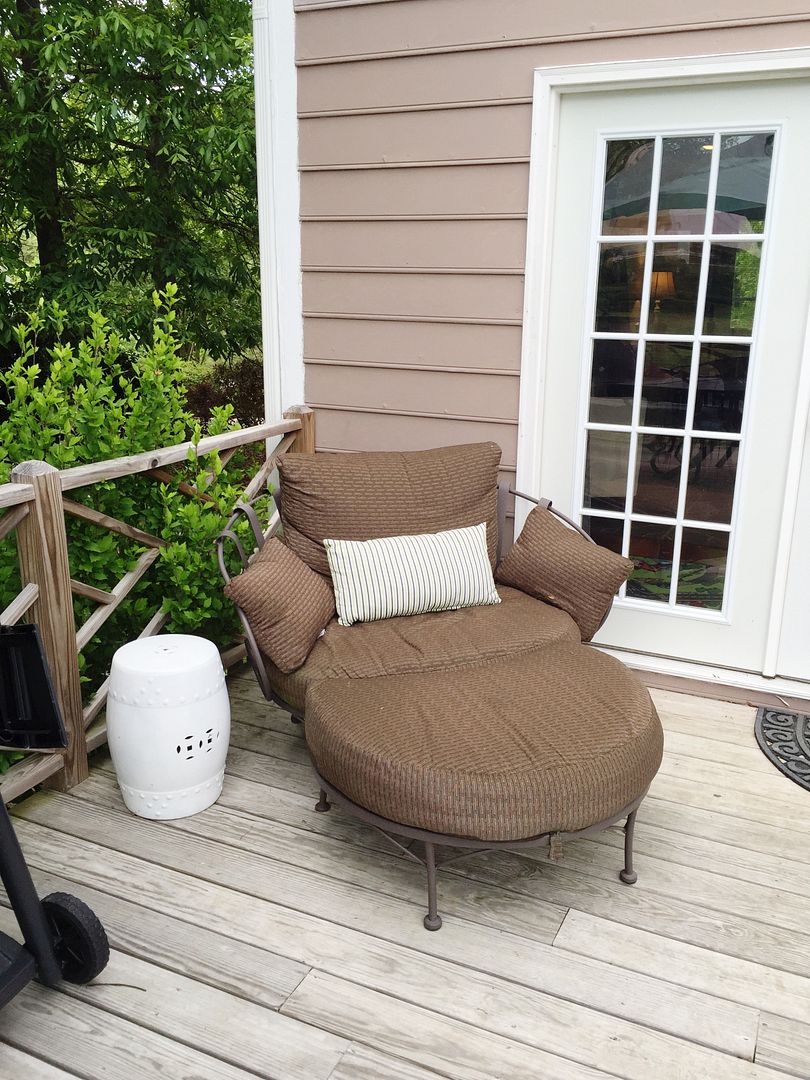 This metal bar cart is perfectly distressed and rusty. It's a great drop spot for drinks and snacks while spending time outside.
This weekend we had a family gathering to celebrate Mother's Day. We spent a lot of our time on the back deck. It was such a beautiful day for an outdoor gathering!