Today was such a BEAUTIFUL day here in NC! It started off a little foggy but turned into such a warm and sunny day. We were able to get a lot done around the house today and I was able to complete a few small projects that have been on my list.
I have been wanting to change up the wall above my coffee cart. I have a cute little
tea pot frame
that I had in the kitchen and wanted to relocate it to the coffee cart. Once I did that, I needed more to fill up the large area.
I decided to make a new small round chalk board to go on the wall. I bought a round frame at a thrift store for a dollar, someone used it to frame something they had cross-stitched. I just took the frame apart, painted the back piece with chalkboard paint (Krylon's chalkboard spraypaint), and spray painted the frame as well.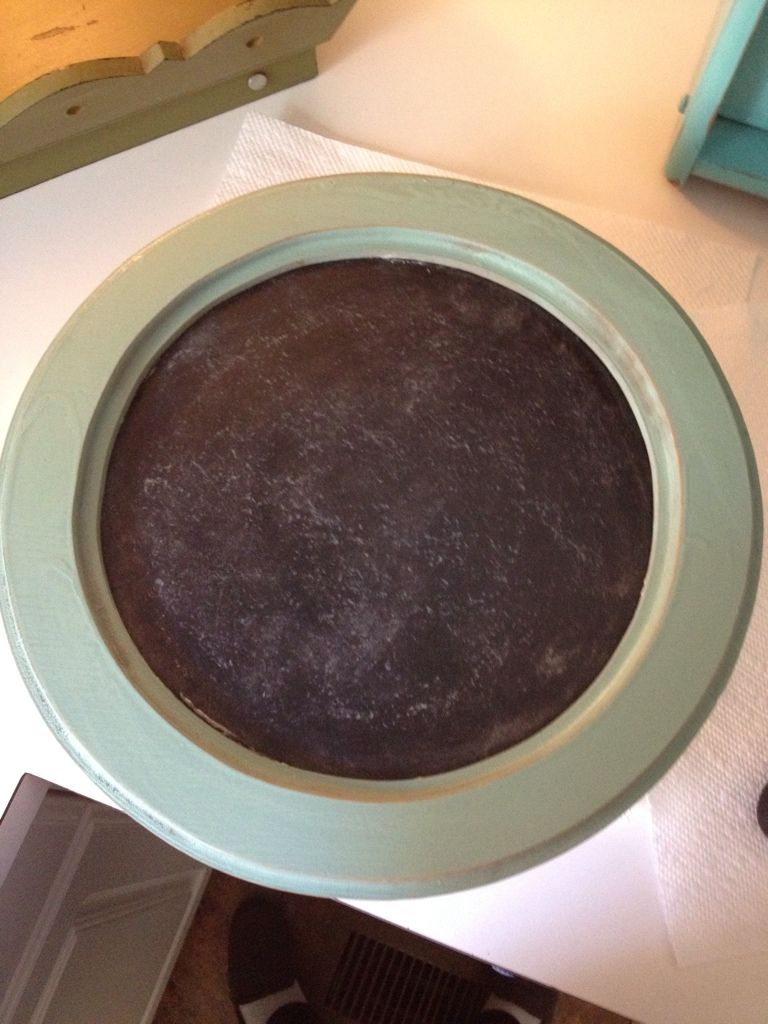 That left me with this...
I then added my
book page
"N" to the wall to complete the look!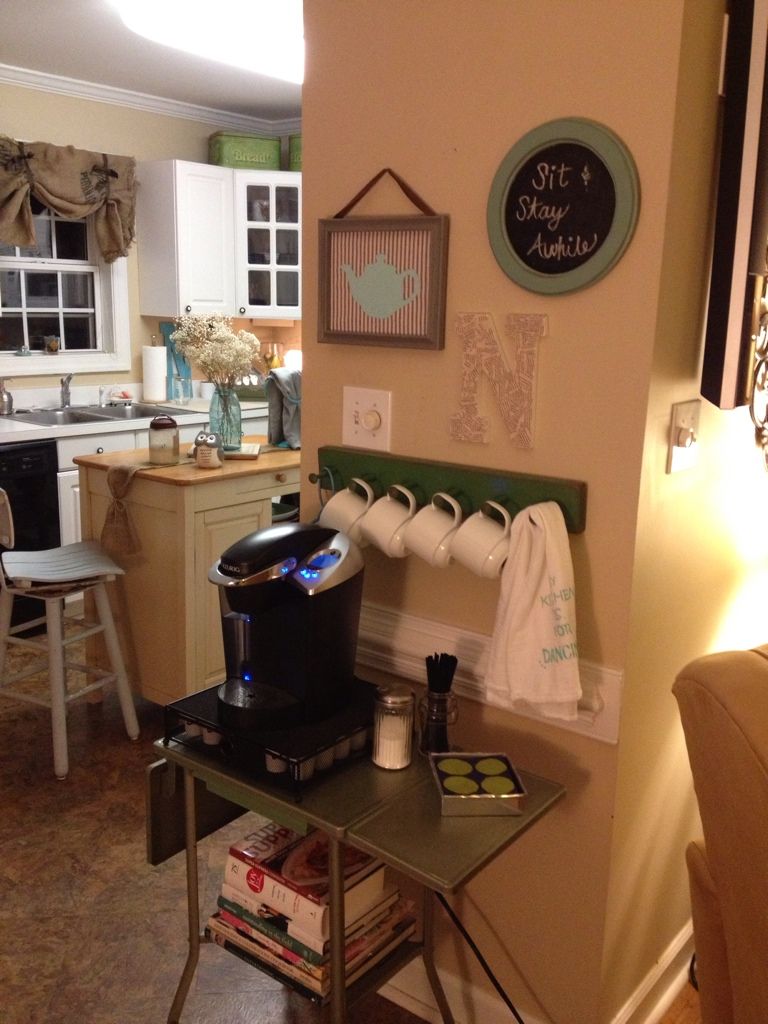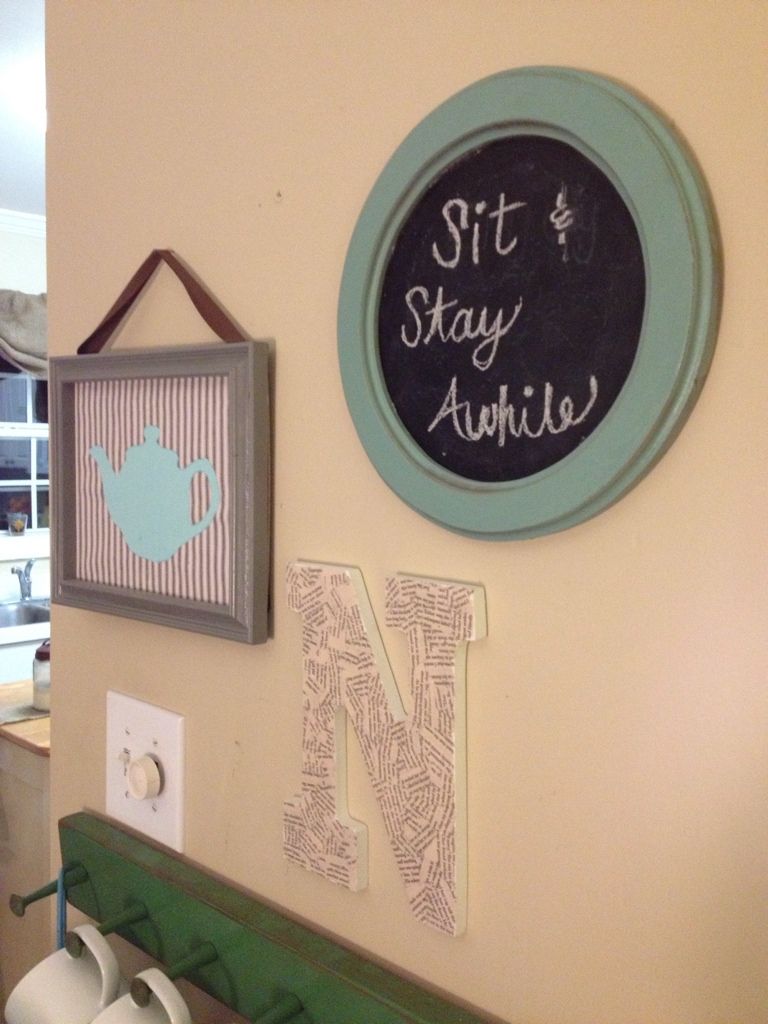 I am really loving the wall now! It's amazing what you can do just by shopping your own home to change up the look of an area.
While we are on the topic of coffee carts, I want to show off my BFF Taylor's coffee cart in her kitchen! She and I have very similar tastes and we made our teapot art together!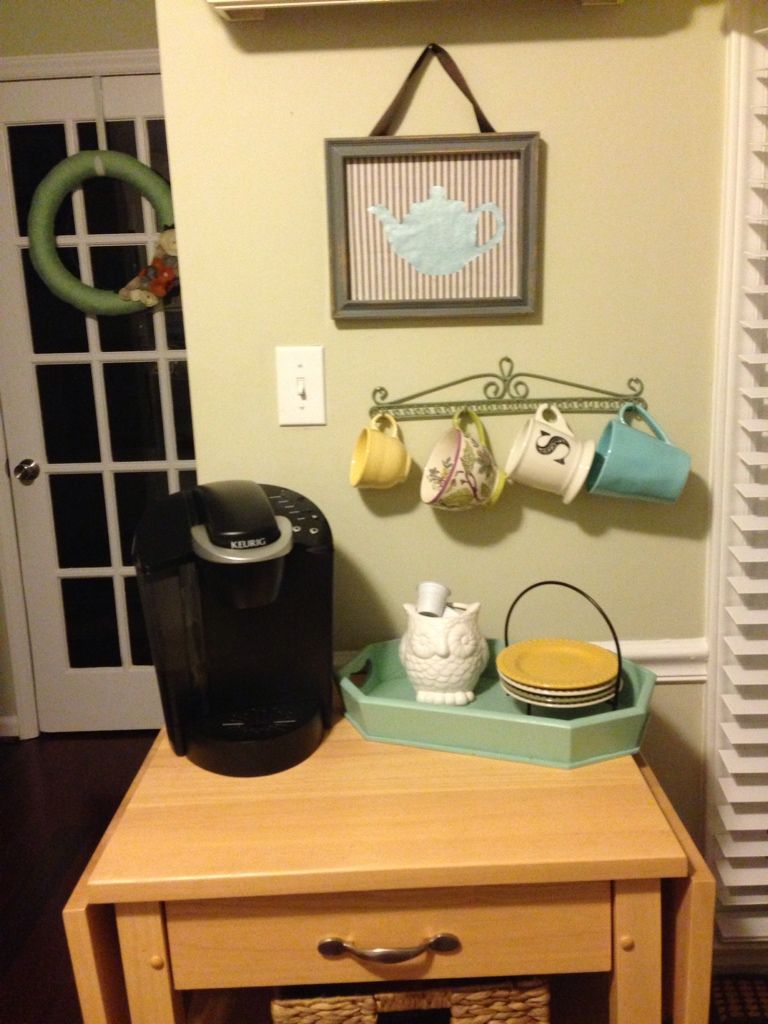 I also made a few things that I have had on my Pinterest boards for a few weeks now...
I made this cute jar for my vitamins...
I also made this pillow for our bed!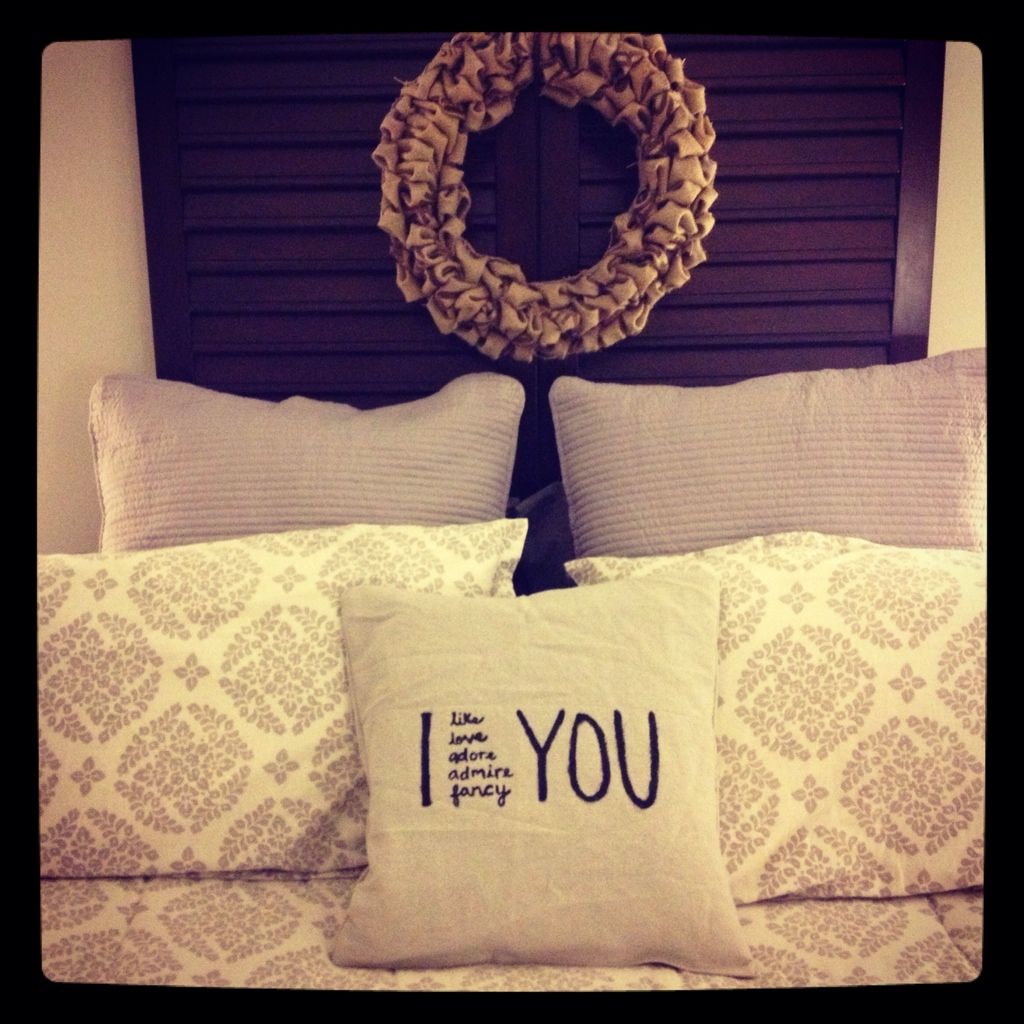 I'll leave you with my cute tiny succulent in my vintage sour cream jar :)
Hope you are all having a great weekend!!!