I'm writing tonight to ask for prayer for a special little boy that I have recently heard about and it has been weighing on my heart.
Tripp Roth, a precious 2 year old (who LOVES to play the drums!), suffers from Epidermolysis Bullosa. EB is a rare genetic skin disease that causes the skin to be so fragile that the slightest friction can cause severe blistering - inside and outside the body. Children who have this are often referred to as "butterfly children" since they are so delicate. Tripp is teaching & touching so many people- about strength, hope and faith. His mom, Courtney, is also a true example of unconditional love.
My cousin, Rachel, has decided to find a way to give to Tripp and his family. She is selling t-shirts on
Etsy
. 100% of profits from the sale of these t-shirts will be going to Tripp.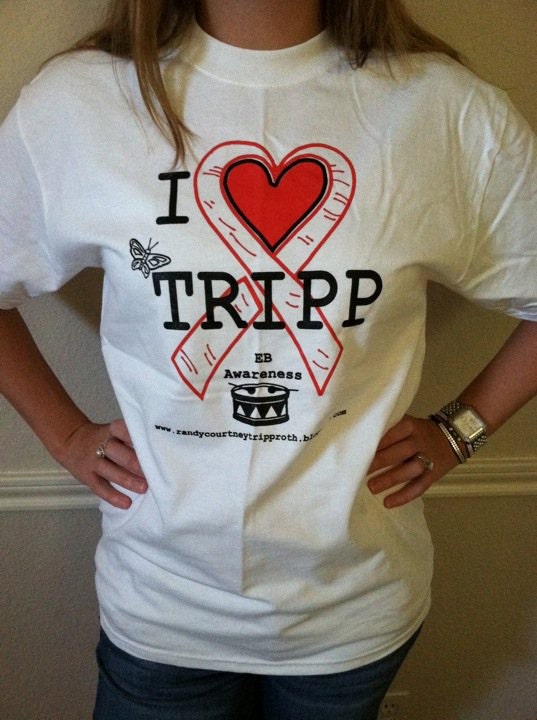 T-shirts are 100% preshrunk cotton - limited quanities in S,M,L,XL. Check out Rachel's
Etsy shop
if you would like to order one!
PLEASE take a moment to catch up on their amazing story here:
www.randycourtneytripproth.blogspot.com
AND on Facebook like:
Praying for Tripp Roth