Last Friday my brother was in town and we visited one of my favorite thrift stores,
Guardian Angel Thrift
. I love digging through the linens for fabric or curtains to reuse. I stumbled upon 3 sets of mint green curtains that were $4 a panel.
I immediately thought of our
guest room
. This is the "before curtain" pic of this room...
Check out the curtains in this space...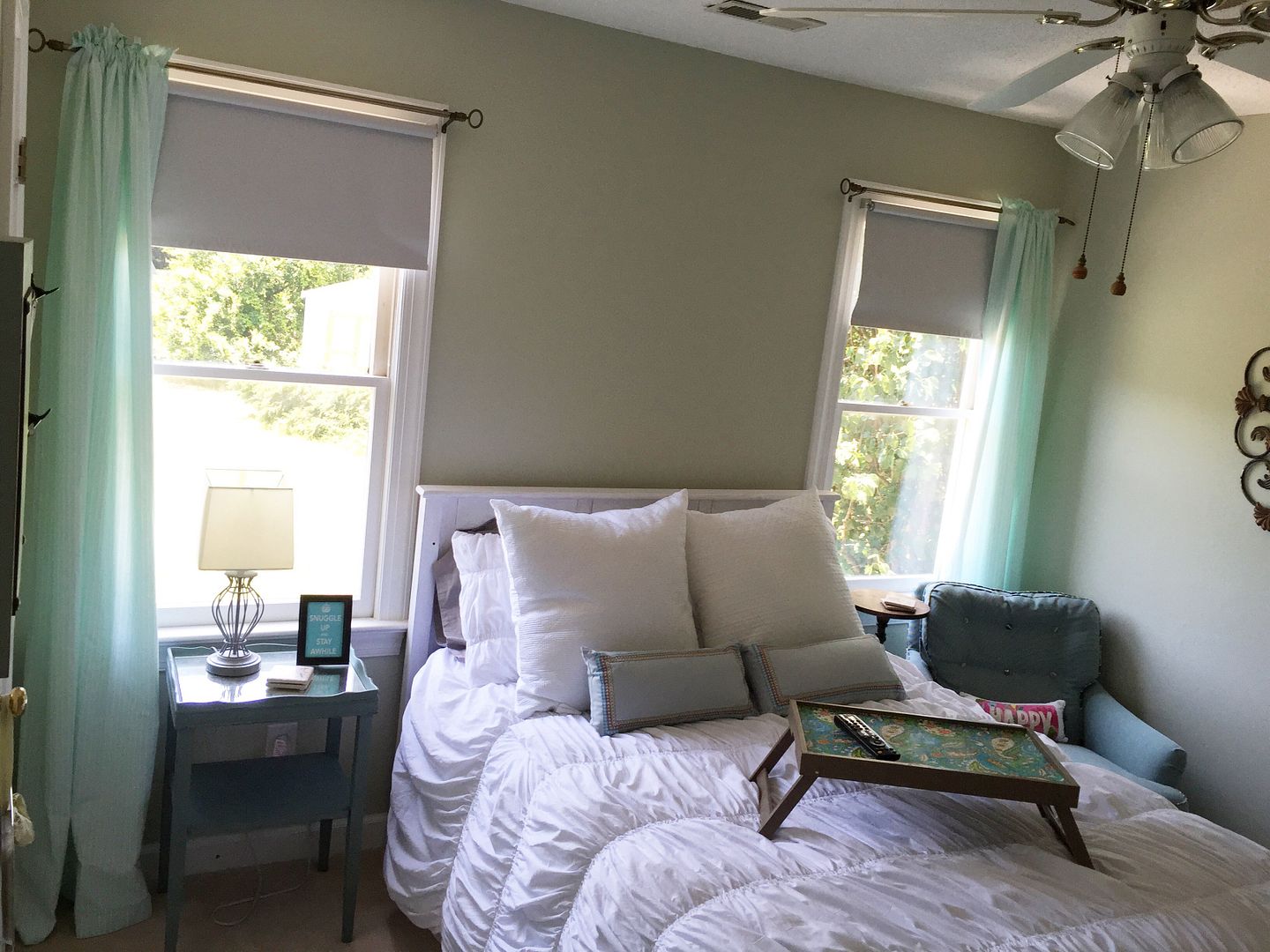 I think they go perfectly with the color scheme of this space. Since the bed is perfectly wedged in between the two windows, I decided to just use one panel per window. I think they work well this way.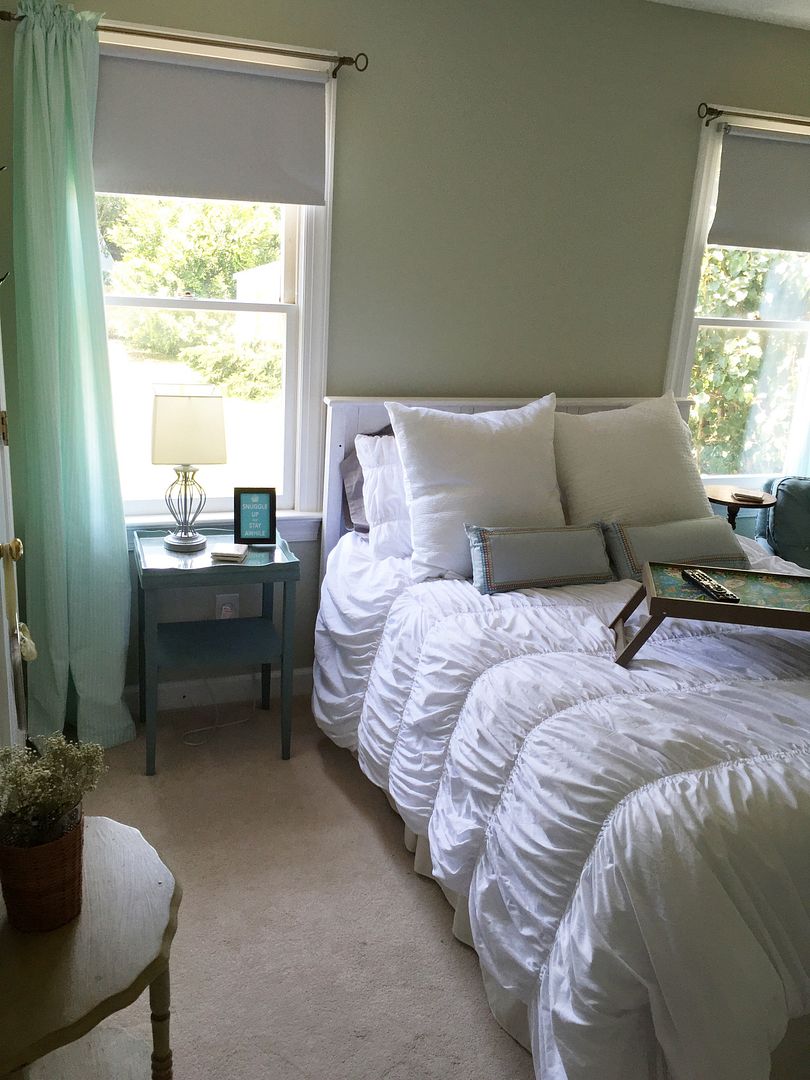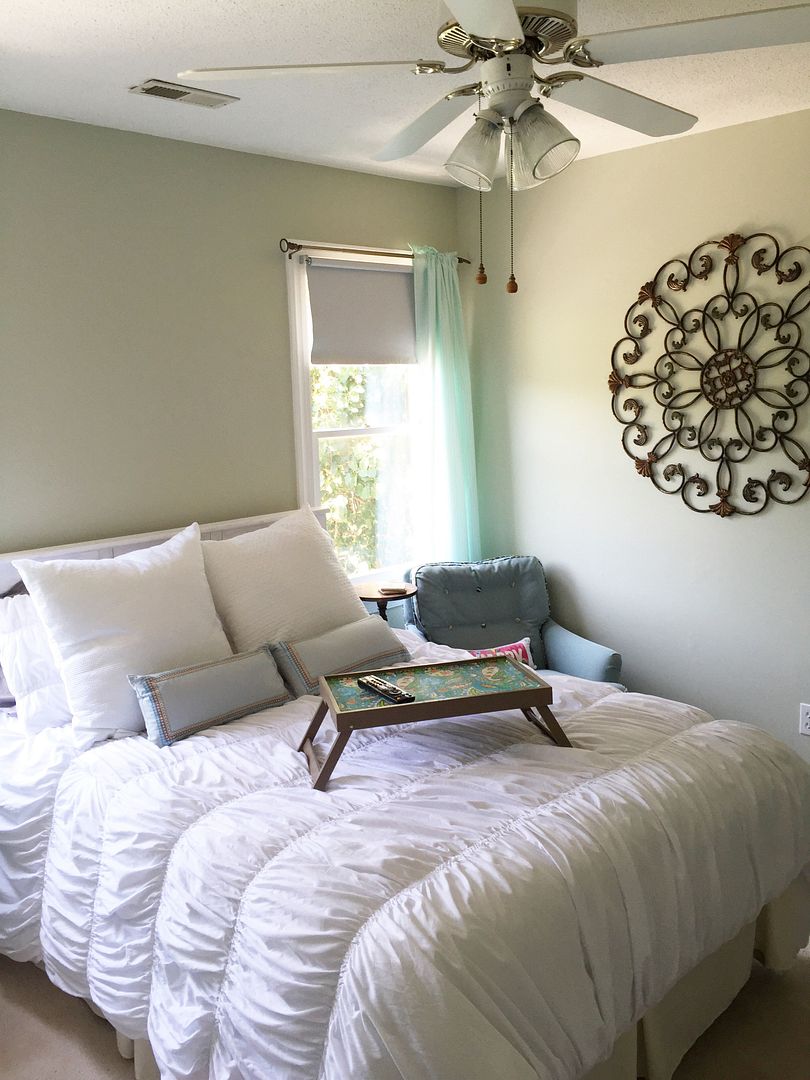 They are bright and airy and they don't block the sunlight from coming in, and I love that! I also love the amazing price I paid! Only $8 for such a nice change to the space.