Earlier this month I shared the Handmade Gift Exchange with you....
HERE
. After being paired up with someone, we asked each other some questions and then I got creating!
I knew from the start that I would be making a custom hoop for my partner. I just needed to know her favorite quote or verse and her favorite colors.
Based on my partner's likes, I created this hoop...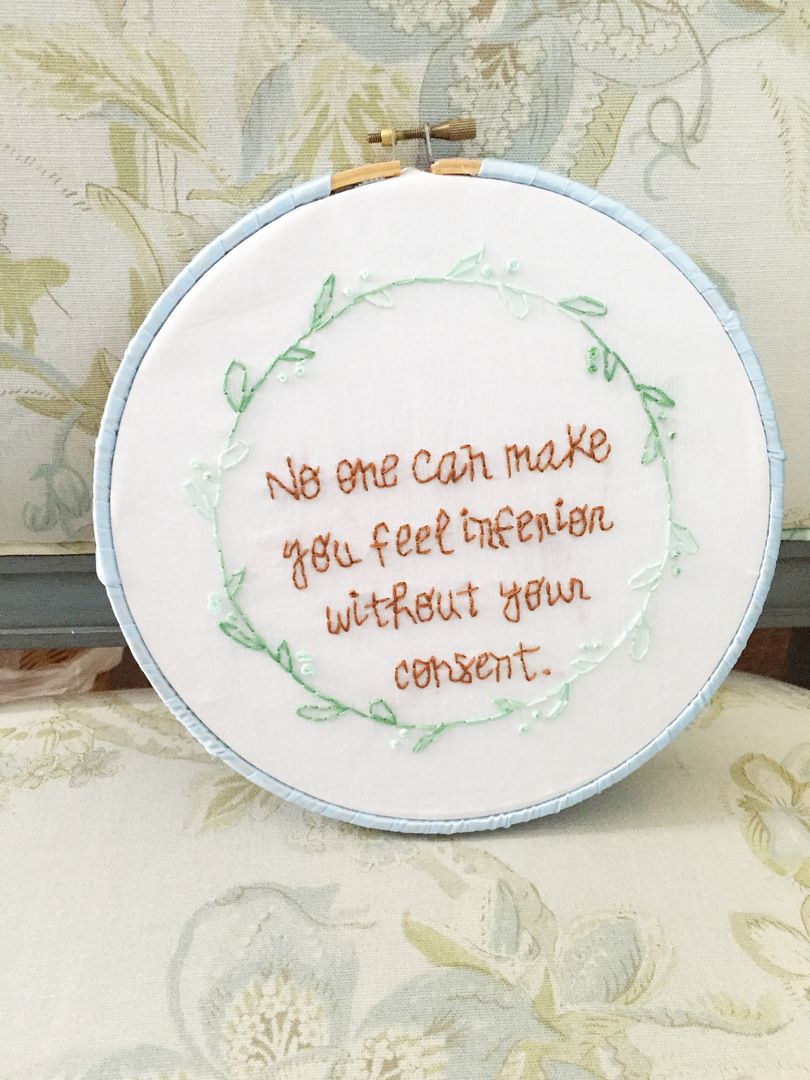 I love the look that the ombre thread gave this circular border. I used a solid brown for the writing so it was more legible.
I had a lot of fun trying new things on this hoop. I wrapped the outer hoop in ribbon and I think it adds a nice touch.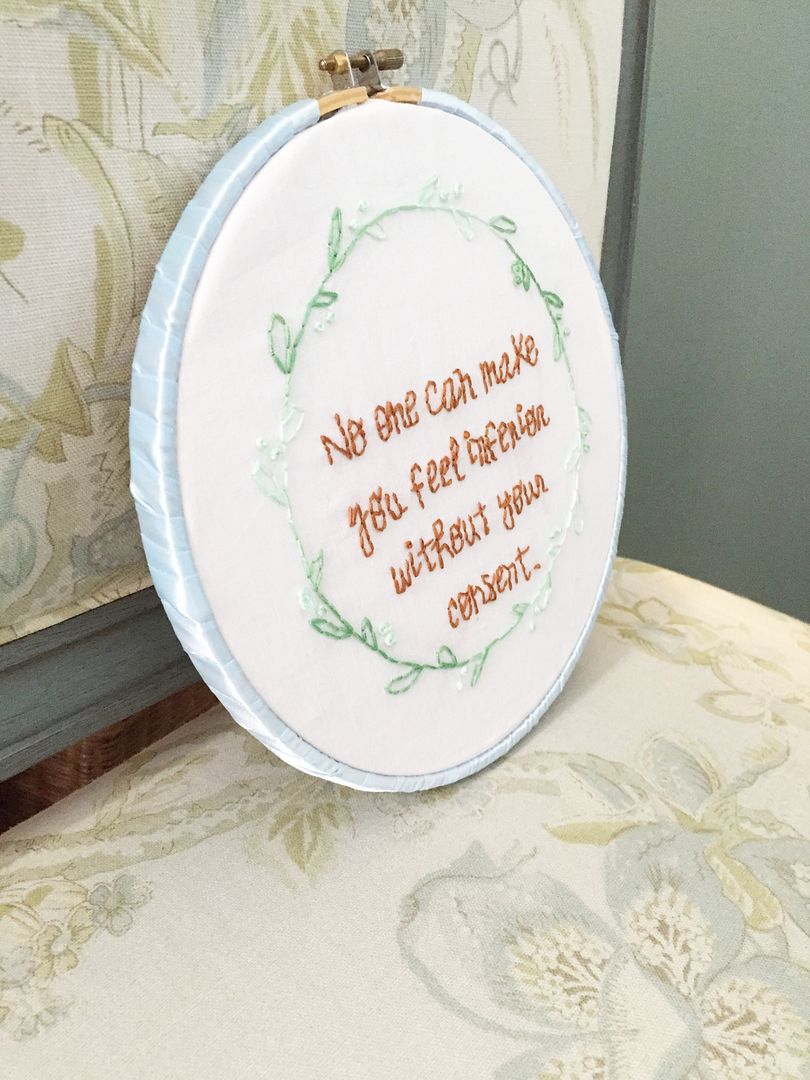 I also finished the back of the hoop by adding a fresh non-stitched piece of fabric to the back and then I trimmed the edges. I love the finished look it has now, you can't see my stitching at all.
I applied a lot of the tips and tricks from Abbey's Embroidery Tips and Tricks
post
!