Shortly after we moved into our new house, we knew we wanted to turn our hallway into a welcoming drop spot. I wanted a large place to hang coats, kick off shoes, and drop bags, keys, mail, etc.
This hallway is the first thing you see when you open the front door. That being said, I wanted it to be pretty while it was functional. Some days it stays on the prettier side and other times it is chaos. Because it isn't in the middle of any room, we don't really notice the chaos...and i'm thankful for that. Once we know we are having company, I will typically tidy up to make room for our guests' belongings.
On any given day....the hallway typically looks like this. I snapped this pic over the weekend. It was a rainy day and we were all home after running errands.
When it's tidy....and i'm home alone....it looks more like this...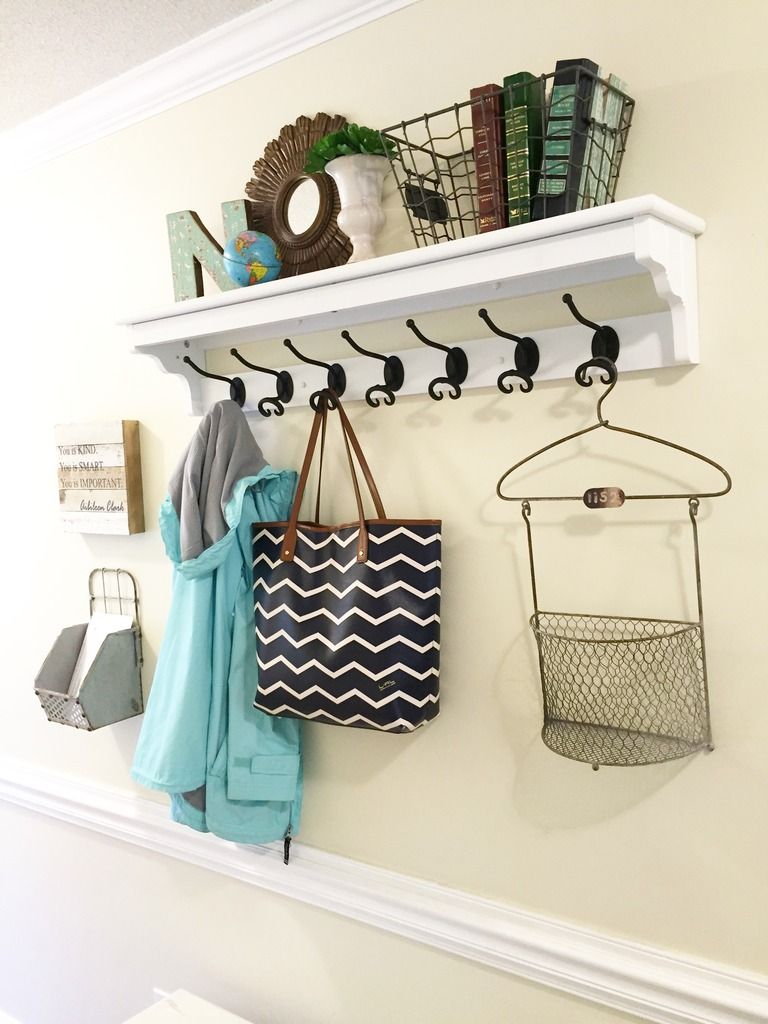 Details:
Bench- hand me down from my parents that I painted white
Shelf- Amazon
All 3 baskets- HomeGoods
Plant- HomeGoods
Globe- Thrift store find
Books- gift from my friend, Kim....from Nordstrom (they are actually carved into letters)
Hanging basket- a small local shop (purchased years ago- can't remember name)
Mail basket- from Dirty Annies at the Raleigh Flea Market
Mirror, Letter N, and quote sign-- all gifts from my mom
Rug- Amazon